Spring Break Destinations You Must Visit This Year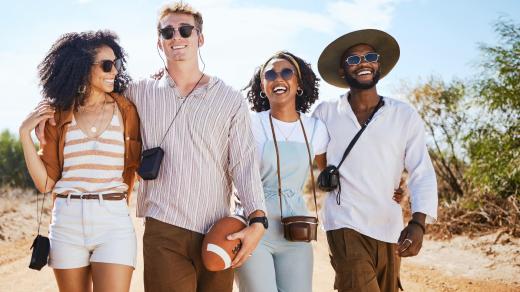 Ordering foreign currency is easy with OnlineFX.
Spring break is just a few weeks away, and this year, travelers could score some fantastic deals on destinations around the world. Whether you're dreaming of a beautiful getaway on the white sandy beaches of Mexico or listening to the majestic waterfalls in Jamaica, you deserve a much-needed mental decompression. This spring, go abroad, add some more stamps to your passport, and forget about those demanding school-related responsibilities for a week.
Daytime activities, nightlife, what currency to bring, and how to enjoy yourself on a budget are common topics spring breakers want to know. Thankfully, we've got you covered. Keep reading for top destinations you should consider visiting this spring.
Need currency for your international trip? Reserve foreign currency online to save time on your branch pick up or use CXI's OnlineFX Home Delivery to order foreign currency whenever, wherever.

Spring Break Budget-Friendly Tips:
3. Don't want your spring break plans to drain your bank account?
Pay Later Travel
allows you to lock in flight prices to protect you from flight increases and provides payment plans for your flight.


1. Cancun, Mexico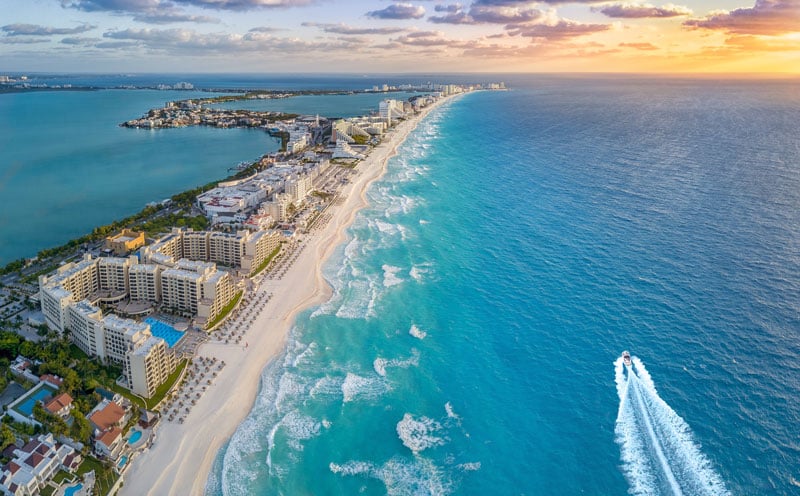 Mexico has been listed as the top spring break destination for several years. Mexico is the perfect spring break destination! Its rich culture, amazing weather, and budget-friendly cost make it a hard spring break destination to top. There is so much to do in Cancun for any spring breaker.
The average for round-trip flights for February 2023: $432
Order Mexican peso
Nightlife: Snorkel in Bioluminescent Waters, Salsa at Grand Mambo Cafe, or see JOYÁ by Cirque du Soleil.
Daytime activities: Visit ancient ruins (Chichen Itza Maya Ruins), cenotes, and Xplor Park Night Adventure,

2. Montego Bay, Jamaica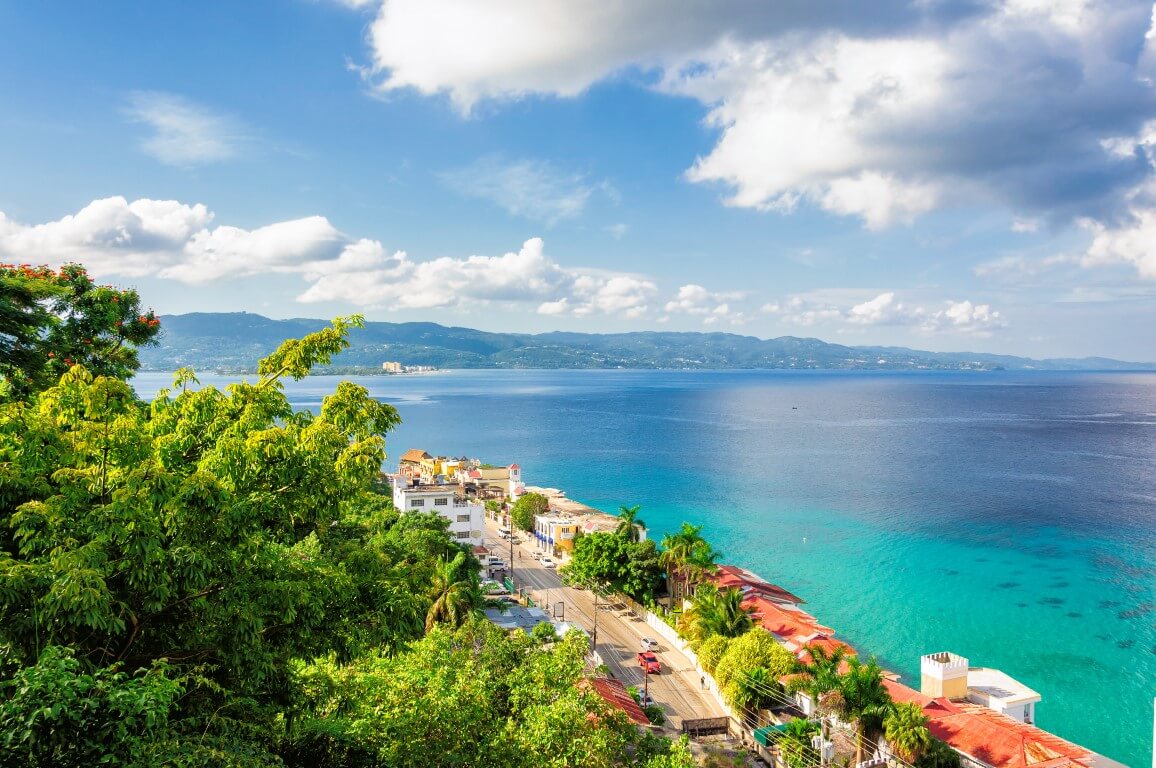 Jamaica is a beautiful island to take your repose to this spring. In addition to the beaches, there is so much mountain scenery and rainforests to experience. This is the ideal place for scuba diving and snorkeling lovers.
The average for round-trip flights for February 2023: $398
Order Jamaican dollar
Nightlife: Rose Hall Great House Night Tour, Negril Adventure Divers, and Hip Strip
Daytime activities: Bamboo Rafting, Dunn's River Falls and Park, and Blue Hole Tour

3. Punta Cana, Dominican Republic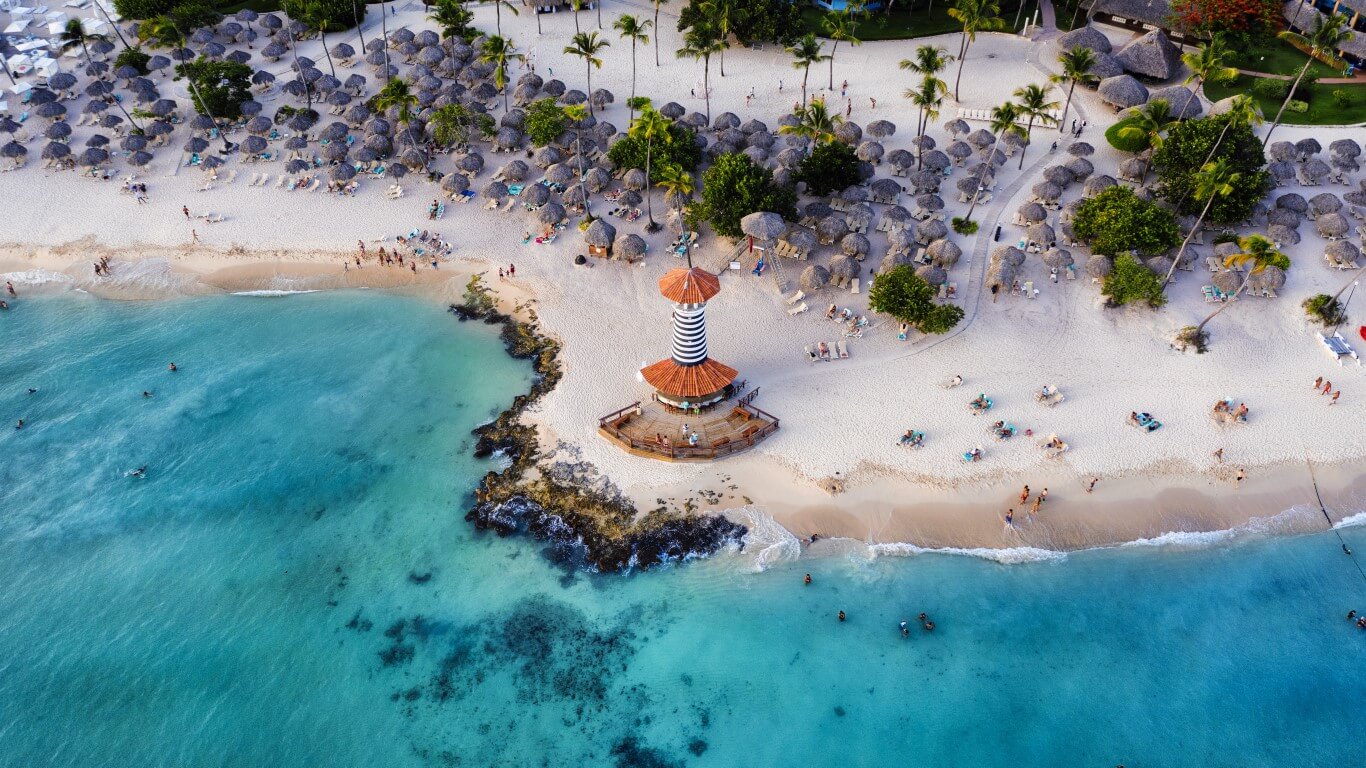 The Dominican Republic is a haven for spring breakers who love clear blue water, tropical weather, and amazing food. Punta Cana is known for its affordable all-inclusive experiences. Spending spring break here will top any spring break experience you've had thus far.
The average for round-trip flights for February 2023: $405
Order Dominican peso
Nightlife: Coco Bongo, Kviar Show Disco & Casino, and Imagine Cave Disco
Daytime activities: Take a catamaran tour, a day trip to Santo Domingo City, and visit Los Haitises National Park

4. Aruba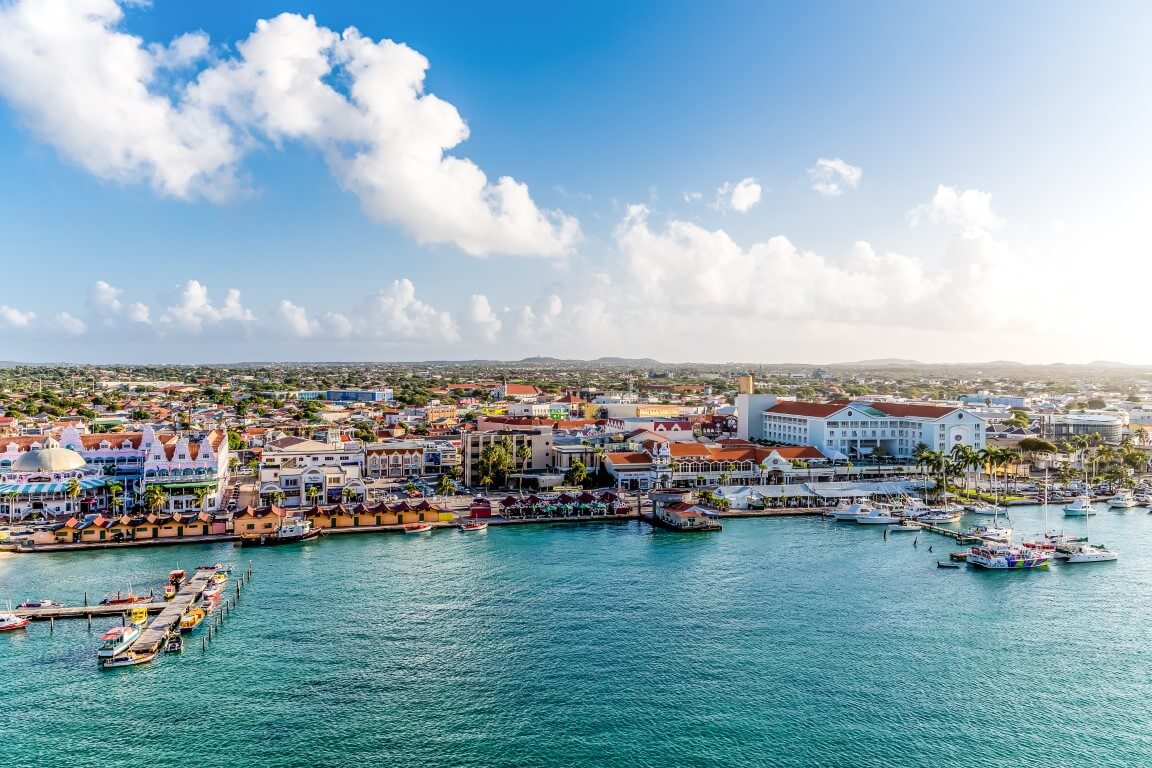 Aruba, also known as "one happy island" is waiting for you. The friendly locals and sunny weather helped this island earn its name. Although the island is small, there is so much to explore from relaxing on the palm beaches to jumping off a pirate boat.
The average for round-trip flights for February 2023: $432
Order Aruba florin
Nightlife: Kukoo Kunuku Party Bus and MooMba Beach Bar & Restaurant
Daytime activities: Arikok National Park, Coral reef snorkeling, jeep tour, Flamingo Beach

5. Nassau, Bahamas
Consisting of 700 islands, the Bahamas has a lot to offer for college students during spring break. Spring break adventures, day trips, and more. Experience unique experiences in Bahamas that you'll remember forever.
The average for round-trip flights for February 2023: $447
Order Bahamian dollar
Nightlife: Tiki Bikini Hut, Club Waterloo
Daytime activities: Swimming pig tour, Exuma powerboat, Nassau guided bike tours, and Rose Island day trip
About Currency Exchange International
Currency Exchange International, CXI, is the leading provider of comprehensive foreign exchange services, risk management solutions and integrated international payments processing technology in North America. CXI's relationship-driven approach ensures clients receive tailored solutions and world-class customer service. Through innovative and trusted FX software platforms, CXI delivers versatile foreign exchange services to our clients, so that they can efficiently manage and streamline their foreign currency and global payment needs. CXI is a trusted partner among financial institutions, corporations and retail markets around the world. To learn more, visit: www.ceifx.com