The 3 Currencies that Once Ruled Spain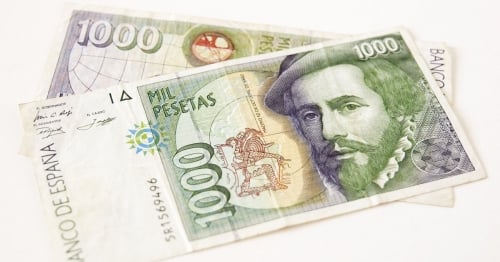 Ordering foreign currency online is easy with OnlineFX.
Fun fact: Spain's use of the widely adopted Euro, was one that did not start until 2002. The country actually went through a few different iterations of currency before this, due to fluctuations of the world economy and different monarchical ideologies. If you're planning on visiting Barcelona, or any other great city in Spain, why not learn a little more about their currency?
Of Royal Importance: The Real
The Spanish real, a name derived from the word "royal", was introduced as Spain's currency in the 14th century by King Pedro I of Castile. The silver real, also known to us as the Silver Dollar, was minted in ½, 1, 2, 4 and 8-real denominations, and was used all throughout Spain, its colonies, and certain parts of Europe during the height of the Spanish Empire. The real remained as Spain's currency until 1864, when the Spanish escudo came in to replace it.
A Pirate's Treasure: The Escudo
The Spanish Escudo was minted in two different forms: gold and silver, with each having denominations of ½, 1, 2, 4 and 8 escudos. The 2 escudos is known throughout history as the doubloon, a term you may recognize from famous pieces of literature and pirate legends. The escudo had a short life as Spain's currency, being replaced just five years after its introduction in 1869.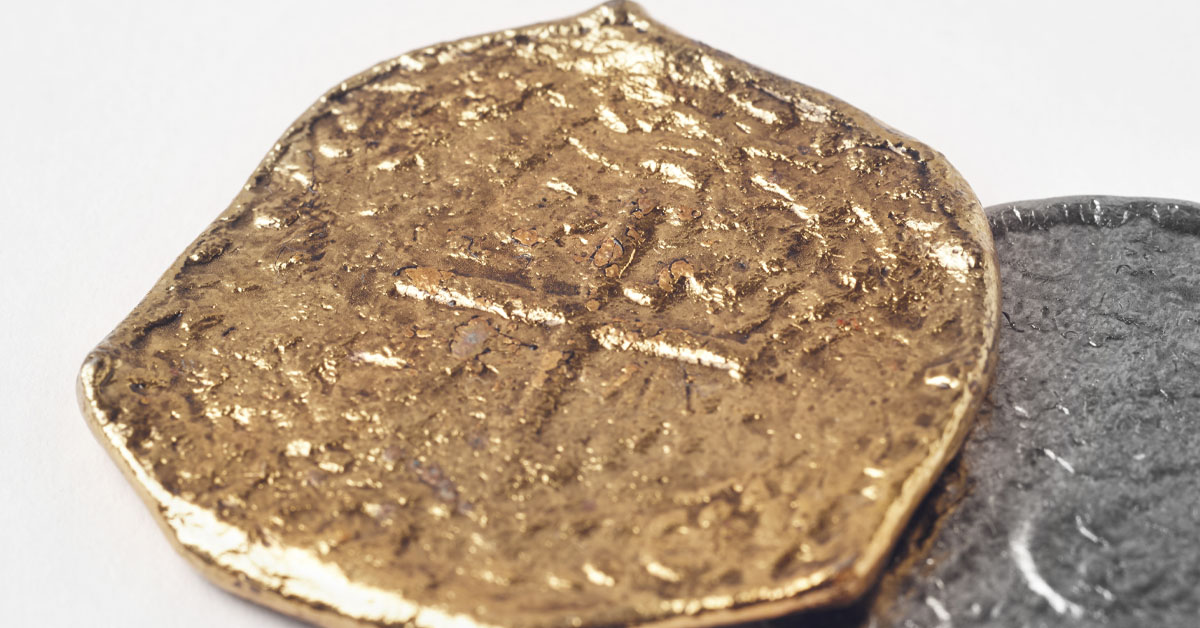 A Unifier: The Peseta
After Spain joined the Latin Monetary Union (the predecessor to the EU) in 1868, the peseta was introduced as the country's currency. Spain joined the Latin Monetary Union with the intention of strengthening their economy, business and financial system. The peseta was later replaced by the Euro in 2002, when Spain was accepted into the European Union.
Follow the Leader: The Euro
Since Spain's acceptance into the EU and their consequent adoption of the Euro, the country has flourished and maintained a stable economy that is fueled by its fashion scene in Madrid as well as its tourism industry. Today, Spain's economy is the 15th wealthiest in the world and 5th in Europe.
If you're heading over to Spain, you can reserve your currency online with CXI to pick up before you go!
About Currency Exchange International
Currency Exchange International, CXI, is the leading provider of comprehensive foreign exchange services, risk management solutions and integrated international payments processing technology in North America. CXI's relationship-driven approach ensures clients receive tailored solutions and world-class customer service. Through innovative and trusted FX software platforms, CXI delivers versatile foreign exchange services to our clients, so that they can efficiently manage and streamline their foreign currency and global payment needs. CXI is a trusted partner among financial institutions, corporations and retail markets around the world. To learn more, visit: www.ceifx.com