What You Should Know About the Lunar New Year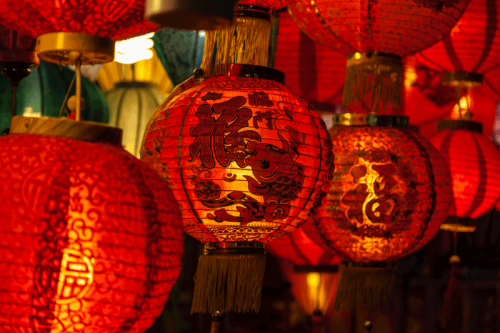 Ordering foreign currency online is easy with OnlineFX.
Get ready to celebrate! This year's Lunar New Year began on Tuesday, February 5th. Many countries celebrate the Lunar New Year, including China, Vietnam, Singapore, and many more. This year will be the year of the pig!
Celebrate With CXI
Check out Lunar New Year Celebration for a chance to receive 888 yuan and bring good luck to yourself this year! You just have to follow CXI on twitter and facebook to see our #LunarNewYear Challenge questions. If you share or retweet the question with the correct answer and tag our profile, you'll be in the running!
The Year of the Pig
The pig is the twelfth, and last, of the zodiac animals. In Chinese culture, pigs signify wealth and prosperity. The lucky colors for this year are yellow, brown, gold, and grey. Because pigs are thought of to not do much, this year will bring a lot of enjoyment and relaxation.
How the Lunar New Year is Celebrated
Globally, the Lunar Year is celebrated with the Spring Festival. The Spring Festival consists of fireworks being launched, parades down the streets, and so much dancing! People decorate their homes and the streets with red items, the main color of the holiday.
Lucky Red Envelopes
It's a tradition for Lunar New Year to give the gift of a red envelope filled with money. The color red means good luck and energy. The red envelope filled with money symbolizes well wishes, wealth, and prosperity for the new year. It is also suggested to not give any amount of money with the number 4, because it could be bad luck.
About Currency Exchange International
Currency Exchange International (CXI) is a leading provider of foreign currency exchange services in North America for financial institutions, corporations and travelers. Products and services for international travelers include access to buy and sell more than 90 foreign currencies, multi-currency cash passport's, traveler's cheques and gold bullion coins and bars. For financial institutions and corporations, our services include the exchange of foreign currencies, international wire transfers, global EFT, the purchase and sale of foreign bank drafts, international traveler's cheques, and foreign cheque clearing through the use of CXI's innovative CEIFX web-based FX software www.ceifx.com