Why Cash is Still King When Traveling Abroad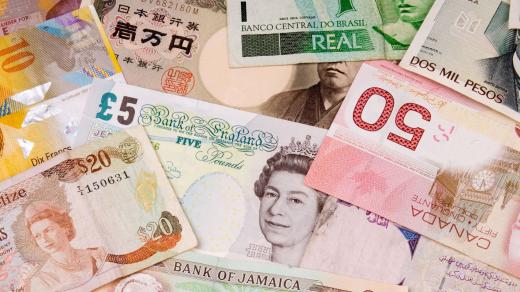 Ordering foreign currency is easy with OnlineFX.

In a world that's increasingly becoming digital, there is still nothing more widely accepted than cold hard cash. Demand for cash remains stable, 93% of consumers don't expect to stop using cash in the future, according to the Diary of Consumer Payment Choice. Cash is secure and efficient, which is why it still holds its king status, especially while traveling.

Security
Many consumers still consider cash to be the more secure way to make payments. Carrying cash provides peace of mind in the case of lost or stolen cards, allowing travelers to have immediate access to funds. It reduces the risk of falling victim to credit card fraud or encountering technical issues with card payments.

Cash Still Reigns


Cash reigns supreme when traveling internationally due to its universal acceptance and reliability. When traveling internationally, credit cards may not be accepted or you may be charged high atm fees. Carrying cash allows travelers to navigate local markets and street vendors seamlessly, but many small businesses still only accept cash as payment. In addition, cash allows you to have bargaining power and haggle for a better price, which can save you a lot.

Essential in Most Economies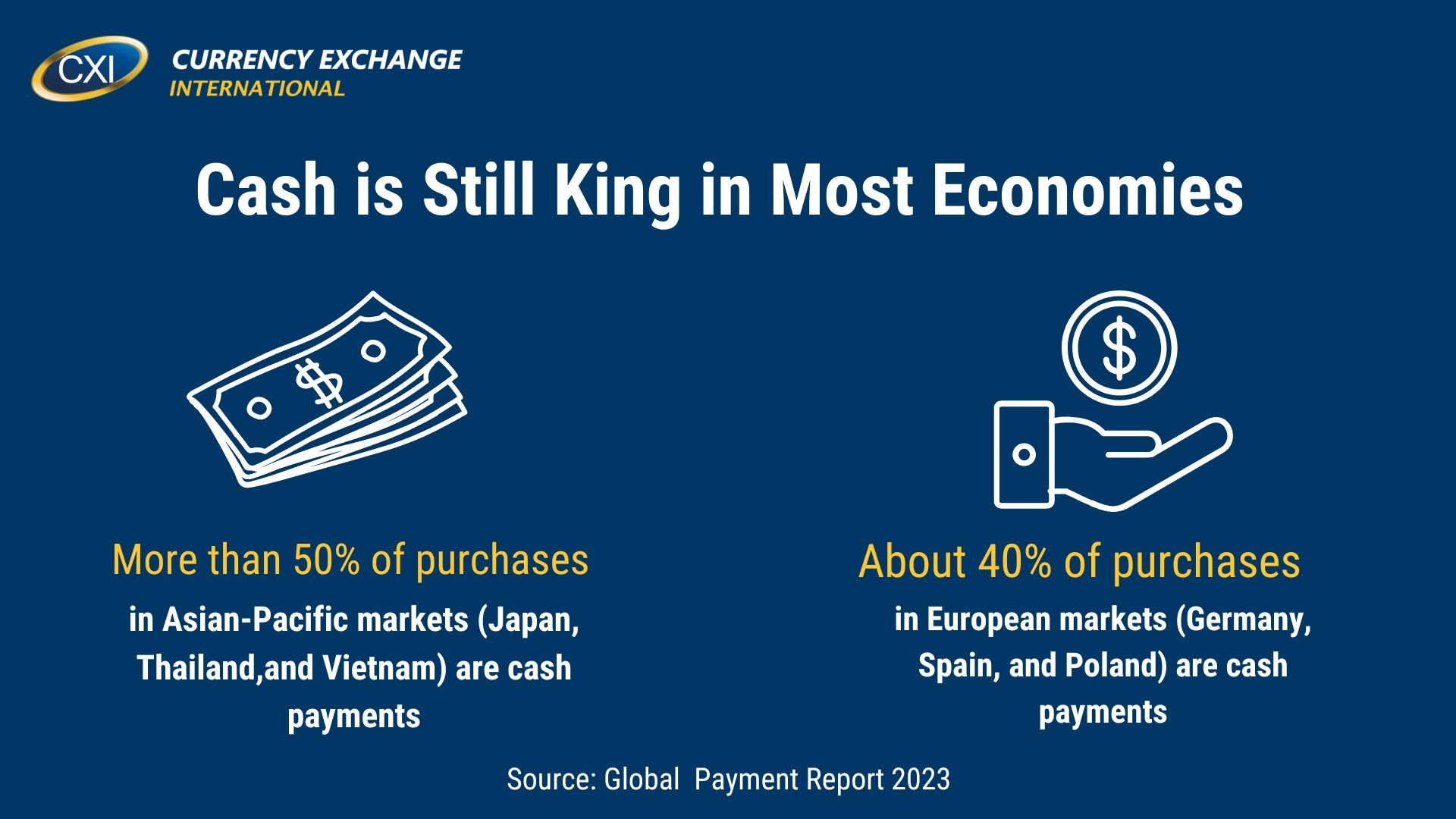 Cash continues to play an essential role in most economies. It's still relevant–if not mandatory–for POS merchants in most markets. In many Asia-Pacific markets, such as Thailand, Japan, and Vietnam, more than half of the 2022 POS transaction value were cash. Japanese consumers maintain a strong attachment to the use of cash. With cash accounting for 51% of 2022 POS transaction value, Japan is one of only three markets where cash is a majority share of the POS value.

In regions like Europe, Poland continues to have the highest rates of cash use, followed by Spain. Spanish consumers are holding on to cash. Cash remained the leading payment method in Spain, representing the highest rate of cash use among the European markets.

Exchange your Cash Before Going Abroad


Exchanging your cash beforehand ensures competitive rates, avoiding unfavorable conversion fees associated with card transactions. As a portable and secure form of payment, cash empowers international travelers with the freedom to explore different cultures without worrying about payment restrictions, making it the undeniable king of currency. So do yourself a favor and be better prepared for your next trip by exchanging with Currency Exchange International today.
See more blog posts >

Subscribe to platinum passport >
About Currency Exchange International
Currency Exchange International, CXI, is the leading provider of comprehensive foreign exchange services, risk management solutions and integrated international payments processing technology in North America. CXI's relationship-driven approach ensures clients receive tailored solutions and world-class customer service. Through innovative and trusted FX software platforms, CXI delivers versatile foreign exchange services to our clients, so that they can efficiently manage and streamline their foreign currency and global payment needs. CXI is a trusted partner among financial institutions, corporations and retail markets around the world. To learn more, visit: www.ceifx.com