CXI Certified: Top 5 Things to do in Philadelphia, Pennsylvania
Vokhid
September 24th, 2019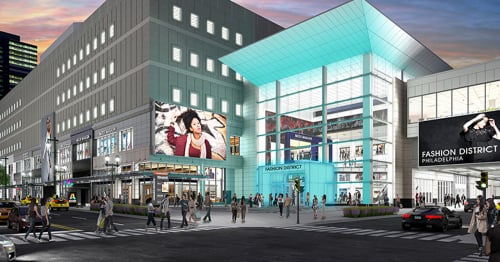 Ordering foreign currency is easy with OnlineFX.
Move over Rocky, there's a new champ in Philadelphia and their name is CXI. This month we opened up a new retail branch in the also new Fashion District. This new development is a real game changer for the area.
It is ushering in not just stores, but also experiences in what they call "retail-tainment". There will be spaces for local artists, performance venues, and areas for rotating pop up stores that will be perfect for your Instagram profile. Check out these other spots the next time you're in Philadelphia!
This family owned restaurant serves up delicious breakfast, lunch, and dinner that focuses on locally sourced ingredients.
There will be even more shops opening up past the initial launch date at Fashion District. I'm looking forward to American Eagle, Eddie Bauer, and Francesca for starters.
If you love sports, Philly has you covered all year with every major sport. The 2018 NFL Champions, The Eagles, host their home games at Lincoln Financial Field.
For something out of the ordinary, visit The Mütter Museum to learn about medical history in America. They have different models and displays that help you learn about all of the mysteries and beauties of the human body.
Best Nightlife Location - The Barbary
If dancing is your passion, The Barbary is the place for you. They have DJs and live bands playing every night of the week, and each night is something different. Be prepared to dance the night away!
About Currency Exchange International
Currency Exchange International, CXI, is the leading provider of comprehensive foreign exchange services, risk management solutions and integrated international payments processing technology in North America. CXI's relationship-driven approach ensures clients receive tailored solutions and world-class customer service. Through innovative and trusted FX software platforms, CXI delivers versatile foreign exchange services to our clients, so that they can efficiently manage and streamline their foreign currency and global payment needs. CXI is a trusted partner among financial institutions, corporations and retail markets around the world. To learn more, visit: www.ceifx.com