CXI Grand Opening at Fashion District in Philadelphia, Pennsylvania
Ryan
September 19th, 2019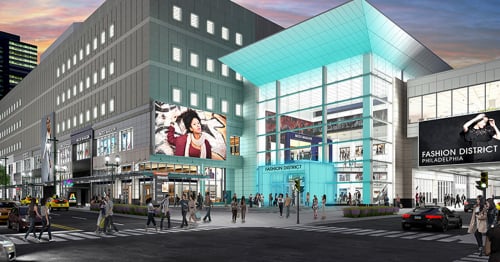 Ordering foreign currency is easy with OnlineFX.
Fashion location is permanently closed. Find a nearby CXI Branch location
We're proud to announce we have extended our OnlineFX home delivery services to now include the state of Pennsylvania. Read our company update OnlineFX Home Delivery.
Our new branch officially opened its doors to international travelers on September 19th at 10 am EST at 1101 Market Street. It's located on the mall's concourse level, in between City Winery and H&M.
The convenience of having foreign currency exchange services in Pennsylvania as well as our other branches in the northeast makes us international tourist ready. Who knows where else you'll find a Currency Exchange next!
Foreign Currency Exchange Services
In addition to over 100 retailers, Fashion District is a three-floor shopping center that packs a big offering for those who are looking for additional entertainment such as bowling, ping pong, and catching the latest blockbuster hit at the AMC theater. With this grand opening, you can now easily find Currency Exchange at Fashion District as you shop, bowl, or game to your heart's content.
Starting today, both international travelers and locals can go to Fashion District, and never need to leave the shopping mall to exchange their currency into USD or any other foreign currency.
CXI always aims to create a worry-free currency service for all of Fashion District's foreign currency needs in Philly. Our friendly and knowledgeable team is ready to provide you with the following services:
Save Big with CXI's Best Rate Guarantee
In case you didn't know, we have a Best Rate Guarantee. This guarantee means CXI's company-owned location will match or beat the exchange rate given by any local bank or airport for the same product and service on the same day and time of the exchange.
If you find a better rate within the same city and on the same day as the CXI branch you plan to exchange with, notify the CXI branch. Our branch will confirm that the rate you present is for the same amount and currency as you plan to exchange with CXI.
Once confirmed with the bank or airport, CXI will match or beat the given rate. This way you know you are always getting a great exchange value along with the added convenience of seven days a week service.
Currency Exchange near Philadelphia, Pennsylvania?
Address: 1101 Market St, Philadelphia, PA. 19107
Hours: Mon - Sat: 10am - 8pm, Sun: 11am - 6pm
About Currency Exchange International
Currency Exchange International, CXI, is the leading provider of comprehensive foreign exchange services, risk management solutions and integrated international payments processing technology in North America. CXI's relationship-driven approach ensures clients receive tailored solutions and world-class customer service. Through innovative and trusted FX software platforms, CXI delivers versatile foreign exchange services to our clients, so that they can efficiently manage and streamline their foreign currency and global payment needs. CXI is a trusted partner among financial institutions, corporations and retail markets around the world. To learn more, visit: www.ceifx.com