2022 Top Destination of the Year: Mexico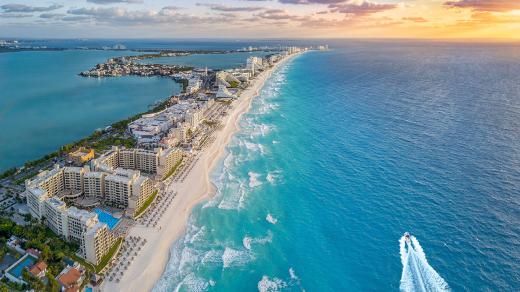 Ordering Mexican pesos is easy with OnlineFX.
For decades, Mexico has enjoyed its prime status as a top destination for many Americans to visit. As Latin America's second-biggest market, the nation's rising economy relies on global tourism. During the pandemic, the demand to visit Mexico skyrocketed even more because it was one of the few countries allowing US visitors with fewer restrictions, making travel easier than most other countries. The home of tacos, tequila, churros, sombreros, and mariachi, there's something for everyone to enjoy—all these things and more, making it this year's top destination of the year.
As travel planning has picked up, many of us are looking for the perfect vacation spot with warm weather, great food, breathtaking views, and inexpensive costs. Mexico is the perfect place! Want to learn how much currency to bring? Check out our travel profile here. Take a much-needed repose down to the southern border. What are you waiting for?

Mexican Cultural Experiences
Mexico's colonial cities offer international travelers a glimpse into the country's rich history and a place to enjoy a truly remarkable travel experience. While visiting Mexico, one of the ways to really immerse yourself in the culture is by visiting the festivals and local markets. If you're visiting Mexico during May, specifically May 5th, you can celebrate Cinco de Mayo how Mexicans do by celebrating in the city of Puebla where the original battle took place. There's a large parade where thousands of locals gather to reenact the war by dressing as French and Mexican soldiers. Following that, festivities continue with music, dancing, and food.
Another festival that should be on everyone's bucket list is the Guelaguetza, which takes place in Oaxaca, Mexico. There you'll be able to see indigenous dances, cultural and culinary celebrations that commemorate the indigenous cultural importance before the arrival of the Spanish. This festival happens during the summer and is a beautiful way to see native Mexican culture.
Top Mexican Hotspots to Visit

Mexico is home to one of the 7 wonders of the world: Chichén Itzá. This beautiful landmark is a centuries-old ruin that was once settled by the ethnic group of Mayans. The name Chichén Itzá is a Mayan language term for "at the mouth of the well of the Itzá." Here, you can take a trip back in time to see how the Mayans lived. Chichén Itzá is the most visited archeological site and tourist attraction in Mexico. Here are some top cities in Mexico to visit when you decide to vacation there.
1. Tulum
A luxury secluded getaway that's known for its beautiful beaches. Here are some must-see locations to visit or explore: Playa Paraiso, Tulum Archaeological Site, and El Gran Cenote.
2. Playa del Carmen
Perfect location for history buffs and outdoor enthusiasts. Here are some must-see locations to visit or explore: Playa del Carmen Beaches, La Quinta Avenida, and Río Secreto.
3. Cancun
The go-to spot for beaches, golfing, and nightlife. Still remains the most affordable vacation spot in the Western Hemisphere. Here are some must-see locations to visit or explore: Chichén Itzá, Isla Mujeres, and Playa Tortugas.
4. Cozumel
Loved for its beaches and water recreations. Here are some must-see locations to visit or explore: Cozumel Boat Tours, Faro Celerain Eco Park, and Palancar Beach.
5. Mexico City
Perfect for the frugal, culture-loving traveler who enjoys the hustle and bustle. Here are some must-see locations to visit or explore: Museo Nacional de Antropología, Basílica de Santa María de Guadalupe, and Basílica de Santa María de Guadalupe.
Best Mexican Eateries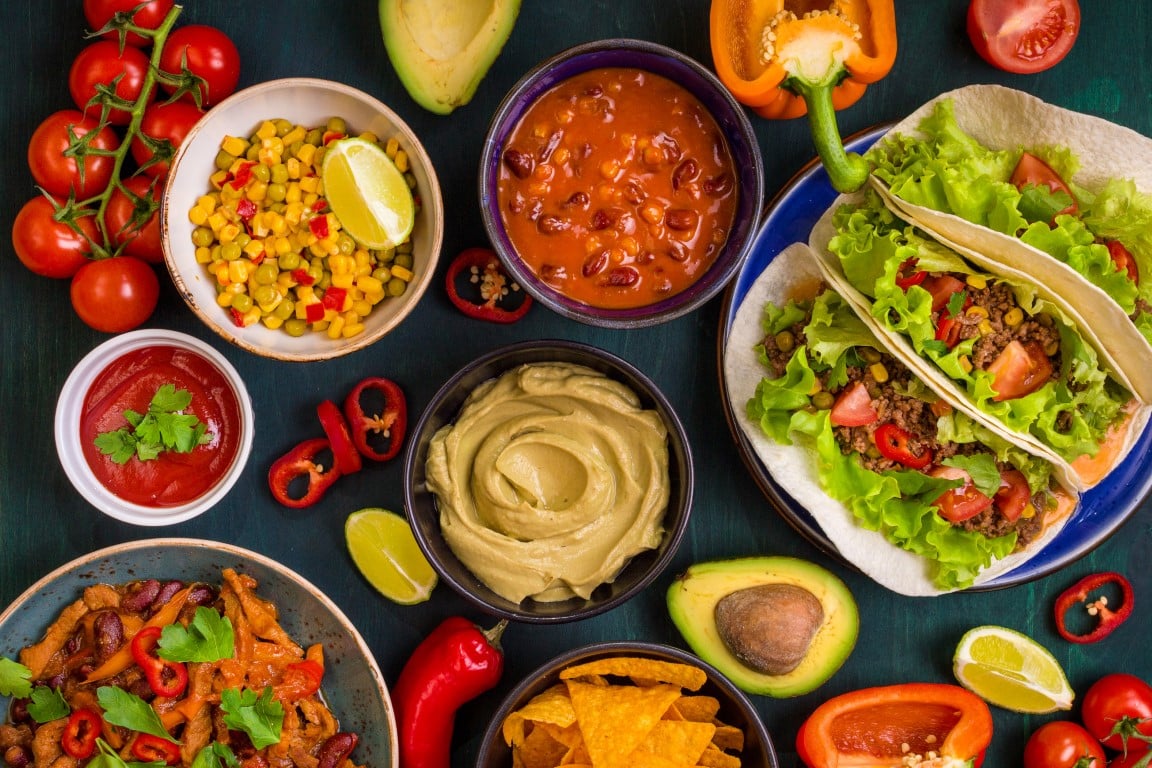 Mexico is an amazing culinary harbor for tasty and flavorful dishes. From street food carts to some of the world's best eateries, Mexico doesn't miss when it comes to spark your taste buds. Here are the top foods you should taste while visiting Mexico: tacos al pastor, Tlacoyos (popular street food in Mexico City), Marquesitas (Yucatecan dessert), Tejuino (fermented maize classic drink), and Machetes (footlong cheese-filled tortillas).
Want a detailed list of the best restaurants to visit in Mexico's top cities? Check out Eater.com, there you'll see the restaurants, their specialties, and the budget range (Cabos San Lucas, Cancún, Mexico City, Oaxaca, and Tulum)
About Currency Exchange International
Currency Exchange International (CXI) is a leading provider of foreign currency exchange services in North America for financial institutions, corporations and travelers. Products and services for international travelers include access to buy and sell more than 90 foreign currencies, traveler's cheques and gold bullion coins and bars. For financial institutions and corporations, our services include the exchange of foreign currencies, international wire transfers, global EFT, the purchase and sale of foreign bank drafts, international traveler's cheques, and foreign cheque clearing through the use of CXI's innovative CEIFX web-based FX software www.ceifx.com