5 Foods You Must Try in Israel and Where to Find Them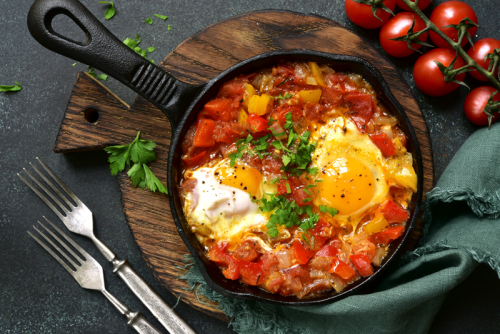 Ordering foreign currency online is easy with OnlineFX.
Israeli cuisine is a huge mix of cultural influences from all over the world. However, there are a handful of dishes that are traditionally known as Israeli foods.
We've put together a list of some of the best places to find these delicious traditional delicacies.
Hummus at Abu Hassan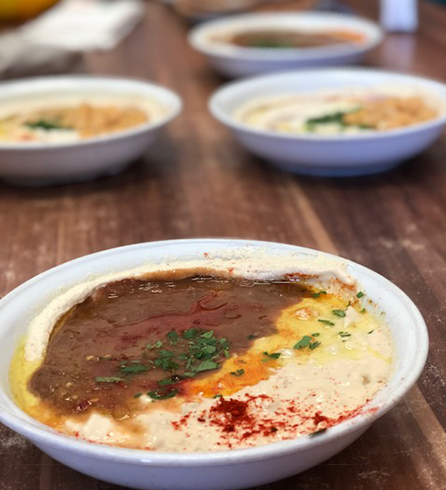 Cost: Israeli new shekel ILS 19
One of the foods Israel is most well-known for is definitely their hummus. With a handful of restaurants that specialize only in hummus dishes, it can be hard to know where to begin. We recommend the most famous spot in Jaffa, Abu Hassan.
With hummus made fresh every morning, Abu Hassan keeps its doors open until it runs out of hummus for the day. You can pick from classic smooth hummus, chunky hummus, and hummus topped with fava beans.
Don't be surprised when you are given a side of onions with your hummus, it can be used to eat with the hummus and creates a great flavor.
Falafel from Hakosem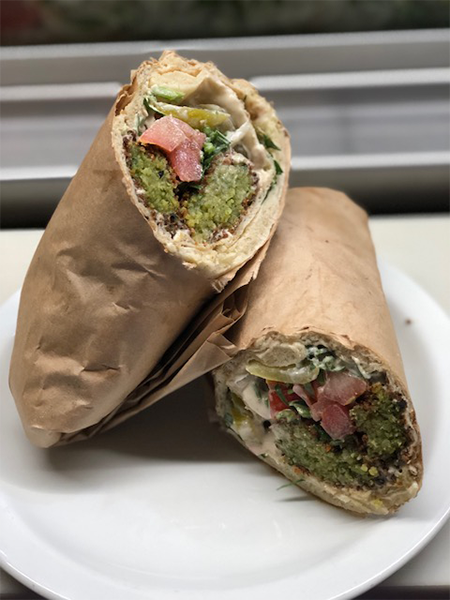 Cost: Israeli new shekel ILS 22
With so many falafel stands lining the streets, there is no way you can end your trip without tasting these fried balls made from ground chickpeas. However, if you are looking for the best falafel in the country, you'll want to make your way over to Hakosem.
Located in Tel Aviv, this restaurant offers more than your average falafel stand. You can choose to have your falafel in pita, lafa, or as a platter. The lafa essentially becomes a falafel burrito, making for a very filling meal. They even pass around bowls of falafel while you wait in line to give you a taste!
Shakshuka from Dr. Shakshuka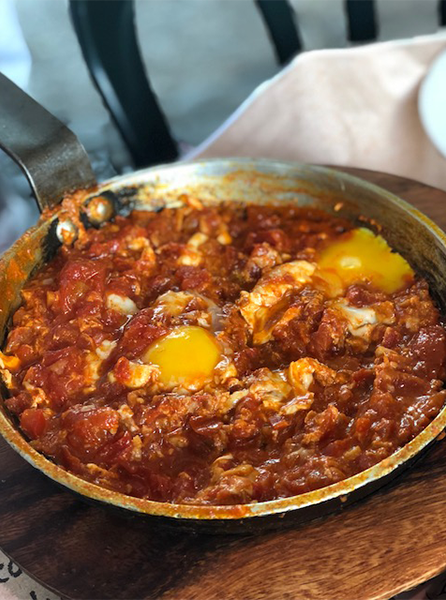 Cost: Israeli new shekel ILS 38
Another traditional dish in Israel is Shakshuka. Shakshuka is typically served as a breakfast dish and is composed of poached eggs in a stew of tomatoes, peppers, and onions. It is typically served with bread or pita for dipping. At Dr. Shakshuka, you'll find some of the best authentic Shakshuka in Israel. It even comes served right in the pan.
Malabi from Hamalabiya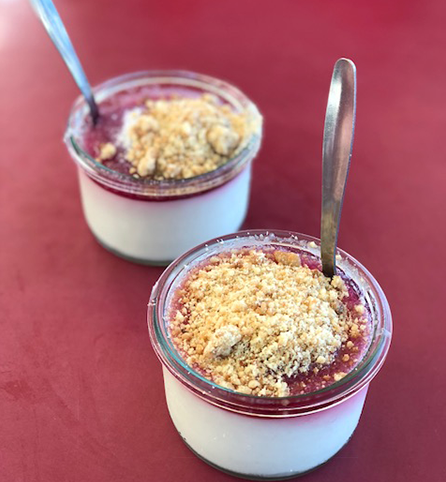 Cost: Israeli new shekel ILS 10
Malabi makes for a light dessert or great snack during the day. The custard-like dessert comes with both a vegan and non-vegan option and is topped with syrup and your choice of nuts, coconut, and cookie crumbs.
Hamalabiya serves it up fresh every day and also offers Turkish coffee to accommodate your Malabi. If you have some downtime, you can hang around and even play a game of backgammon or two.
Sabich from Sabich Tchernikovsky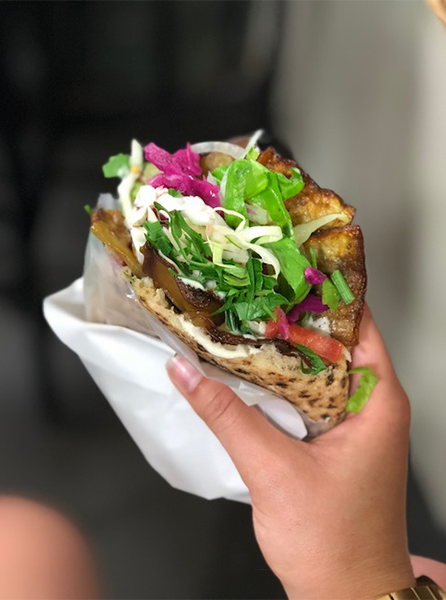 Cost: Israeli new shekel ILS 22
While many of the food listed above were adapted into Israeli cuisine from around the world, it is said that Sabich may be the only dish that actually originated in Israel. Sabich consists of a pita filled with fried eggplant, hardboiled eggs, tahini sauce, and Israeli salad. Make sure you grab some amba sauce to top it off!
All of these restaurants are popular choices for tourists and locals alike. If you're travelling to Israel soon, make sure to stop at as many of these restaurants as possible.
About Currency Exchange International
Currency Exchange International (CXI) is a leading provider of foreign currency exchange services in North America for financial institutions, corporations and travelers. Products and services for international travelers include access to buy and sell more than 90 foreign currencies, multi-currency cash passport's, traveler's cheques and gold bullion coins and bars. For financial institutions and corporations, our services include the exchange of foreign currencies, international wire transfers, global EFT, the purchase and sale of foreign bank drafts, international traveler's cheques, and foreign cheque clearing through the use of CXI's innovative CEIFX web-based FX software www.ceifx.com