5 Currency Facts You Probably Didn't Know About the Brazilian Real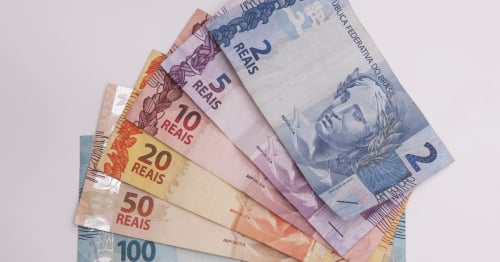 Ordering foreign currency online is easy with OnlineFX.
Brazil, it's easily one of the top tourist destinations in South America and the world, especially during the country's mid-summer season - between December and March.
If you find yourself fortunate enough with tickets to "Brasil" (proper Portugese spelling) you may want to brush up on your currency facts and general knowledge of the country as there are way too many goods and excursions you'll want to purchase here on your trip.
Below we have some helpful and fun facts about Brazil's currency you may want to remember for your getaway. Don't forget to check out how much currency you need to go on vacation to Rio de Janeiro, Brazil.
What is Brazil's currency?
For starters, Brazil's currency is called the "real," (pronounced hey-al, "reais" for plural) which translates to the word "royal". The name of this currency might sound familiar as at one point, Spain also dubbed their currency the "real" all the way back in the 14th century; one of the three currencies they exchanged for goods up until adopting the Euro in 1999. However, it's very important to note that these two reals are real-y different. Bonus fun fact: Spain is a part of NATO, while Brazil is a part of BRICS.
What does Brazil's currency look like?
The Brazilian real has six denominations: R$2, R$5, R$10, R$20, R$50, R$100. Real banknotes all share the same features on one side; showcasing the head and shoulders of an important female figure in Brazilian culture and history. Whereas on the reverse side of the banknotes, each denomination features its own bird or animal indigineous to Brazil. Moreover, all six denominations have their own beautiful color schemes that help people differentiate them.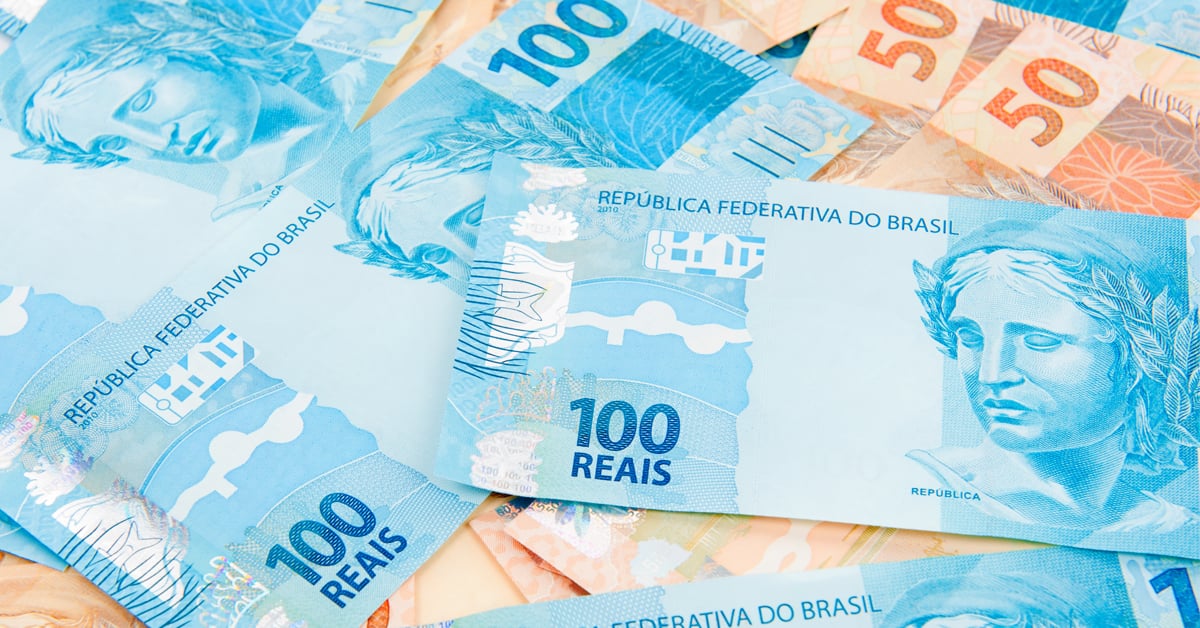 Another fun fact and good thing to know about Brazilian currency is that their currency utilizes a comma instead of a decimal to separate written out currency. For example, ten thousand dollars and 60 cents in the U.S. is written as "$10,000.60." In Brazil, ten thousand reais is "R$ 10.000,60." The easiest way to remember this is to just think about how American currency is written and reverse the comma and decimal.
What is Brazil's currency made of?
As you pull out your reais to purchase a coffee, you might find that the note you grabbed out of your wallet doesn't feel quite like the rest. In which you may have been lucky enough to have exchanged your USD for a rare polymer-based version of the Brazilian real.
In 2000, the Banco Central do Brasil released polymer banknotes in an effort to distribute more durable currency. The end result, however, wasn't quite what the bank was expecting as the polymer based noted tended to stick together; making them difficult to handle and count. The bank ceased to release the polymer notes, but there are still close to 9 million in circulation throughout the world. Today, reals are made of a classic paper material.
How much cash can I bring to Brazil?
Most travel companies in Brazil recommend you keep smaller notes on you and to be wary of showcasing larger banknotes as you open your wallet. Brazil is also known to have a high rate of ATM fraud due to skimmers that can pull information from your debit card when you put it in a tampered ATM. In other news, though you can purchase an abundance of beautiful items from local shops for quite a bargain as the cost of goods is typically lower than US.
About Currency Exchange International
Currency Exchange International, CXI, is the leading provider of comprehensive foreign exchange services, risk management solutions and integrated international payments processing technology in North America. CXI's relationship-driven approach ensures clients receive tailored solutions and world-class customer service. Through innovative and trusted FX software platforms, CXI delivers versatile foreign exchange services to our clients, so that they can efficiently manage and streamline their foreign currency and global payment needs. CXI is a trusted partner among financial institutions, corporations and retail markets around the world. To learn more, visit: www.ceifx.com