6 Key Advantages Of Payment Processing Integrations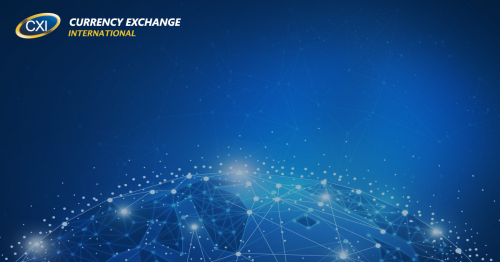 Get your free business analysis and save on international payments.
Go to any bank in the world and you'll find that one of their major pain points is finding the best digital solutions to integrate into their banking network. With today's consumers, expectations of being able to make transactions on the go at any time from just about anywhere are riding high.
We're in a time of digital transformation; one that doesn't have room for outdated solutions, or friction in consumer experiences. This is where CXI FX Now international payment platform and additional services can come in to offer you and your customer's foreign currency exchange services that create a win-win for everyone involved. Don't forget to check out the process of an international payment from initiation to destination.
Enhanced FX buying and selling
The benefits for you: With CXI FX Now you can simplify and manage all of your fx needs on a convenient dashboard. You'll find convenience in placing foreign currency orders and buybacks on a platform that contains numerous built-in compliance components for maximum security and peace of mind.
The platform also generates crucial insights on your clients and accounts for its sophisticated reporting capabilities. With this data, you can automate the ordering of foreign currency and act on the information in order to better serve your clients and accounts.
Additionally, one of the biggest advantages to our platform is the ability to capture significant revenue through the use of global EFT, a cost-efficient international payment method that facilitates direct bank transfers to applicable bank accounts internationally. In doing so, you'll also be able to offer your clients competitive pricing and guaranteed rates on their transactions.
The benefits for your customers: The biggest advantage for your customers here is the ability to offer them competitive pricing on their fx transactions, in addition to the benefit of being able to provide a more personalized customer experience that can be created by the analysis of CXI's platform data.
Convenient international payment solutions, designed by you
The benefits for you: You know your customers and your platform better than anyone, so why fix what isn't broken? CXI focuses on collaborating with our clients to integrate our platform as seamlessly as possible into legacy systems. Not only do you get to keep the look and feel of the platform you're used to, but you'll also get to utilize our all-in-one solution for foreign currency exchange.
The benefits for your customers: Your customers are already used to the way your company's platform looks, feels, and interacts with them. With our API and integrations we can work with your team to keep that same customer experience under an intuitive design that best serves you and your customers.
Spread the word
The benefits for you: CXI offers our clients additional marketing services that can help your business get the word out about your need for foreign currency exchange services. The end result here: a significant boost in activity at your branch and additional revenue that will come from your current and new customers.
The benefits for your customers: Exchanging currency can make customers a bit uncomfortable if they're going about it in an unconventional way, such as at an unknown jewelry store that offers the service. With CXI, your customers can learn about your new FX service and exchange their currency at a place they already know and trust.
Client-backed results
It's one thing to read about all the benefits CXI's platform can provide, while it's a whole other thing to be able to read about the results. To read about actual success stories our integrations and team have provided for our clients, check out our case studies.
Visit CXI FX Now to learn more about our international payments platform.
About Currency Exchange International
Currency Exchange International, CXI, is the leading provider of comprehensive foreign exchange services, risk management solutions and integrated international payments processing technology in North America. CXI's relationship-driven approach ensures clients receive tailored solutions and world-class customer service. Through innovative and trusted FX software platforms, CXI delivers versatile foreign exchange services to our clients, so that they can efficiently manage and streamline their foreign currency and global payment needs. CXI is a trusted partner among financial institutions, corporations and retail markets around the world. To learn more, visit: www.ceifx.com