How Much Currency You Need to go on Vacation to London, United Kingdom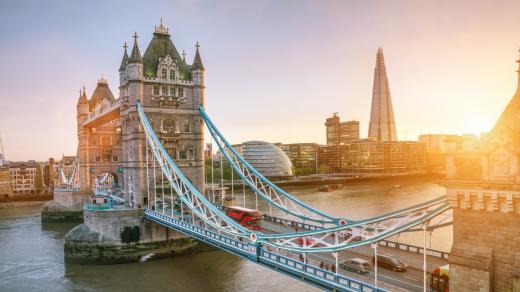 Ordering British pounds is easy with OnlineFX.
Planning your trip to London? Know how much currency you need to make sure you have a great trip!
Transportation
In our how much currency to bring abroad chart below, you'll see a 10-mile cab ride is on average about $39.90 in London. Having this information on hand will give you a good idea of how much you would need to get around the city.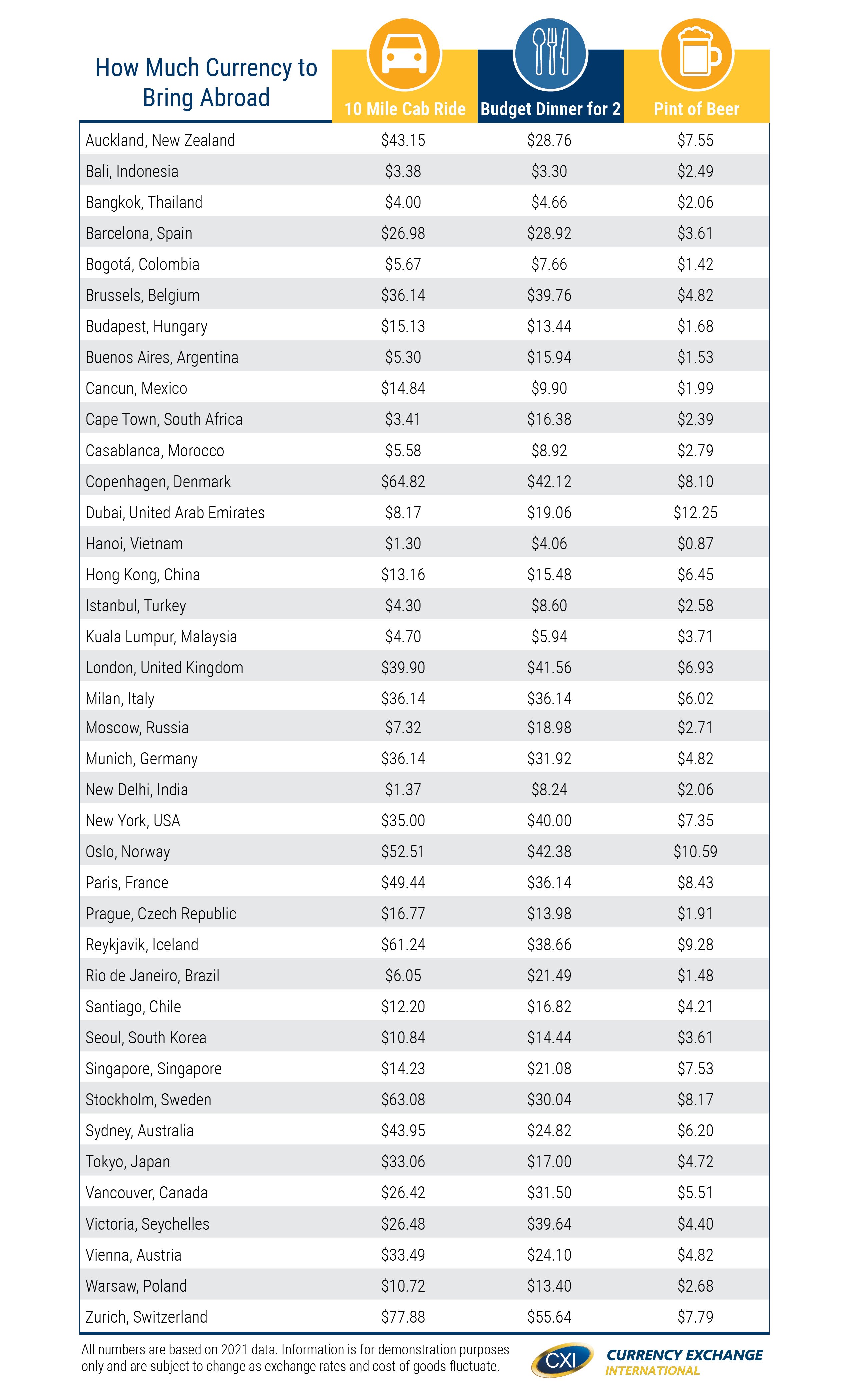 Food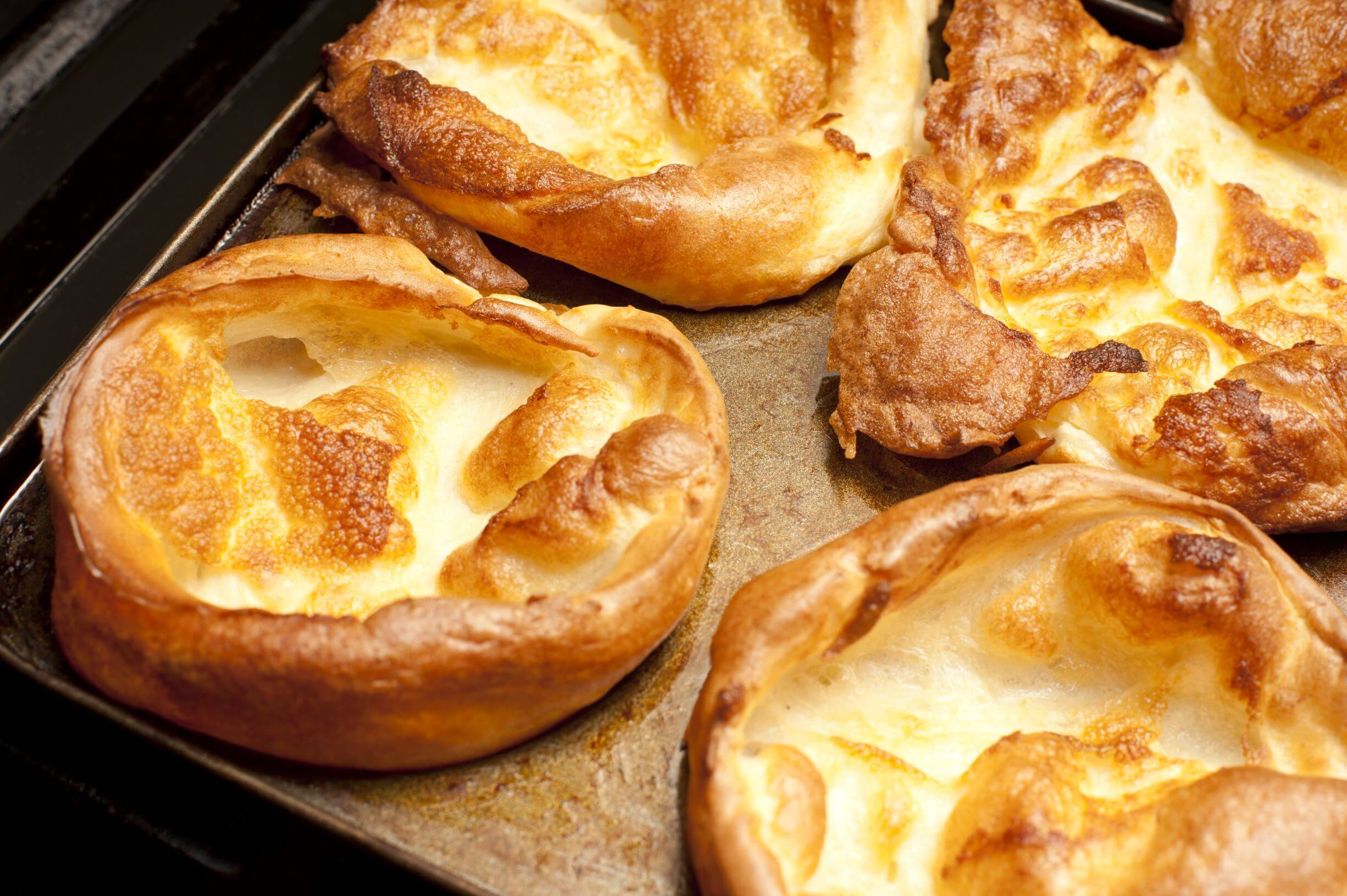 London has a wide variety of cultures and people from the Middle East and India, so you can surely bet their Middle Eastern and Indian cuisine is phenomenal. So if you're looking for an eclectic mix of modern British comfort food and international dishes to enjoy from breakfast to dinner, then we recommend you check out The Ivy Kensington Brasserie.
There you can get a wide variety of food to satisfy your need to experience the culture. If you're looking for some delicious and more traditional bangers and mash, head on over to Mother Mash. You'll enjoy a whole menu full of bangers.
As shown in our how much currency to bring abroad chart above, it costs on average $41.56 for a budget dinner for two and $6.93 for a pint of beer.

Currency: British Pounds
The British pound has four different denominations: £5, £10, £20, and £50. Coins (pence) come in: 1p, 2p, 5p, 10p, 20p, 50p, £1 and £2. Additionally, be sure to keep an eye out for the new £50 that's coming out next year, 2021. The banknote will feature one of the UK and history's most noteworthy people in science: the father of computer science himself, Alan Turing.
Don't forget to add CXI's Currency Price Protection with your British pounds - available at our CXI City Center locations. If you have leftover British pounds after your trip to London, CXI will buy protected currencies back from you at our ultimate buy-back rate plus no exchange fee! Order your British pounds now.
Flights
Round-trip tickets to London for two typically range from about $468 USD to about $2,455 USD, depending on where you leave from, the airline you fly with, and when you are taking your trip, according to Expedia.
According to Cheap flights, just about any time of the year is a great time to go to London as the city experiences a large number of tourists year-round. So essentially, order your tickets whenever you would like.
However, if you're looking for the best time of year to go as far as weather is concerned, consider going in March all through to May. Their Spring weather proves to be predictable there, but the weather being from 51-59 degrees is beautifully brisk.
Don't forget before you book that flight, check out everything you need to know about the five trusted travelers programs in our video above.
Vacation rentals

Similar to how flights are pretty good to catch all year round, London's hotel options also offer reasonable prices. However, when traveling abroad why not live like a local for a few days to add to your adventure. Check out some of the best and most unique super host places to stay from Airbnb we think you'll love that is located in the very heart of London.

About Currency Exchange International
Currency Exchange International, CXI, is the leading provider of comprehensive foreign exchange services, risk management solutions and integrated international payments processing technology in North America. CXI's relationship-driven approach ensures clients receive tailored solutions and world-class customer service. Through innovative and trusted FX software platforms, CXI delivers versatile foreign exchange services to our clients, so that they can efficiently manage and streamline their foreign currency and global payment needs. CXI is a trusted partner among financial institutions, corporations and retail markets around the world. To learn more, visit: www.ceifx.com