How SWIFT gpi Keeps International Payments Safe and Transparent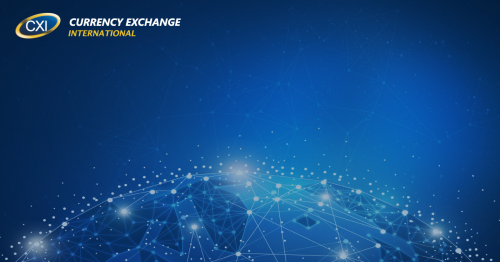 Get your free business analysis and save on international payments.
Similar to the way we appreciate an email confirmation or text notification about an incoming package from FedEx, we can now enjoy the same courtesy and peace of mind when making international payments thanks to SWIFT gpi.
In addition to getting those updates on where your money is as it makes its way from you to your beneficiary, you also get an added layer of security and transparency.
Security in numbers
Seeing as SWIFT gpi is a communication network, you may be thinking "how exactly does it add security?" The answer is rather simple. SWIFT gpi, in a sense, takes on an additional role as a watchdog; alerting you when there's an update.
This gives you transparency to see if there's any discrepancy along your payment's path to its destination. With over 3 billion dollars being transferred across borders daily, there's no question as to why more than 3,500+ banks have signed on as SWIFT gpi users.
It pays to be the hare
Sure, you've heard that "slow and steady wins the race," however, when it comes to international wire payments this sentiment is definitely not the case.
As you may have read in our previous article about SWIFT gpi, the average wire transfer transaction for financial institutions on the SWIFT network is 30 minutes. Not only does this streamline cross-border payments, but also makes them safer as the short amount of time it takes to process the transfer reduces FX risks significantly.
Moreover, SWIFT gpi's sophisticated messaging software is undergirded by a strong hardware security module. The module keeps point to point updates and messages between banks secure by utilizing a unique SWIFTnet PKI certificate as your financial information/payment is passed on from bank to bank to recipient.
CXI makes international payments easier and cheaper
At CXI, we want to offer our customers the most competitive rates, unparalleled customer service, and security. This is why we have chosen to integrate with SWIFT gpi: The global provider of secure financial messaging services.
CXI FX Now is ready to help your business by making international payments and managing global FX obligations easier and quicker. Paying vendors, international payroll, repatriating funds, liquidity between currency accounts, and managing FX risk is now at your fingertips.
Check out our CXI FX Now video to learn how you can innovate the way you manage and make FX payments.
About Currency Exchange International
Currency Exchange International, CXI, is the leading provider of comprehensive foreign exchange services, risk management solutions and integrated international payments processing technology in North America. CXI's relationship-driven approach ensures clients receive tailored solutions and world-class customer service. Through innovative and trusted FX software platforms, CXI delivers versatile foreign exchange services to our clients, so that they can efficiently manage and streamline their foreign currency and global payment needs. CXI is a trusted partner among financial institutions, corporations and retail markets around the world. To learn more, visit: www.ceifx.com