CXI Certified: Top 5 Things to do in Hanover, Maryland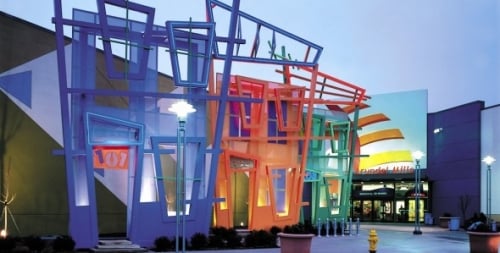 Ordering foreign currency online is easy with OnlineFX.
Just a little south of Baltimore, you will find the city of Hanover, Maryland and this is where CXI Arundel Mills has been doing business for the last seven years.
It is the largest mall in the state, and it has many points of interest in the surrounding area to keep shoppers happy and entertained.
There is a Dave & Buster's for the kids, a casino for the adults, and a Medieval Times for those of you that wish ye olde Renaissance Faire lasted all year. Check out some of our other hotspots the next time you are in town!
Crabtowne USA has some of the best crabs that the area has to offer! When you're done chowing down on those delicious crab legs and hush puppies, be sure to check out the Crabtowne arcade; full of nostalgia inducing games.
The best shopping in the area is at Ulta at Arundel Mills Mall, which just opened about 2 weeks ago and it is the perfect place for blossoming beauty gurus. Of course, you can also head on in to the mall where you can find great department stores as well as those trendy shops like Forever 21, H&M, Banana Republic, and Coach.
Cancun Cantina Live is the best place if you want to dance on a huge dancefloor and listen to live music, played by some local bands and artists. According to the locals, live country music nights are the best!
The American Visionary Art Museum features some interesting pieces produced by talented, self-taught individuals. One of the more well-known pieces on display is the Cosmic Galaxy Egg by Andrew Logan.
Best Nightlife Location - Fell's Point
Fell's Point is well known among locals for having the coolest pubs, many of which have live music on any given night. There's something for everyone to be found in this area.