What happened to the Harriet Tubman 20 dollar bill?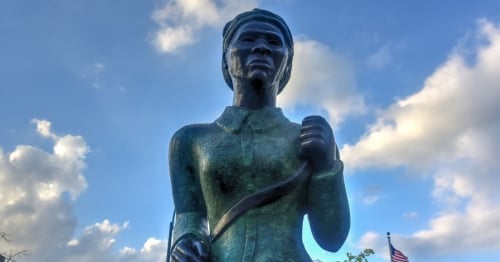 Ordering foreign currency online is easy with OnlineFX.
Who is Harriet Tubman?
In case you didn't know, Harriet Tubman is a historic figure and hero who is best known for her bravery and dedication to the abolitionist movement in the 19th century.
Tubman, along with several other noteworthy activists, helped over 700 slaves escape the tyranny and brutality of Southern slave ownership.
Also notable: during the American Civil War, Tubman served as an armed scout and spy for the Union army. She was also a figurehead for the women's suffrage movement until her death in 1913. Check out the history of women on money.
Why the Harriet Tubman 20 Dollar Bill was Delayed
Back in 2016, the U.S. Treasury unveiled the new $20, $10, and $5 bill. So why has Tubman's well-earned banknote been delayed?
According to The New York Times, White House Treasury Secretary, Steven Mnuchin has put the new $20 dollar bill on the backburner in order to focus "on enhancing the anti-counterfeiting security features of the currency, focusing first on the $10 and $50 bills."
The Treasury Department's internal watchdog has agreed to look into why designs of a new $20 bill featuring Harriet Tubman will not be unveiled next year https://t.co/cQbSNH5JVu

— The New York Times (@nytimes) June 25, 2019
When Will Harriet Tubman be on the 20 Dollar Bill?
After being pressed further about the bill redesign, Mnuchin added that the final design decision will most likely fall to the next President's treasurer.
In this, we may not see the distribution of the historical figure's 20 dollar bill until sometime after President Trump leaves office, as the redesign takes a significantly lower position on the administration's list of priorities.
For more currency news and knowledge, be sure to check out CXI news.
About Currency Exchange International
Currency Exchange International, CXI, is the leading provider of comprehensive foreign exchange services, risk management solutions and integrated international payments processing technology in North America. CXI's relationship-driven approach ensures clients receive tailored solutions and world-class customer service. Through innovative and trusted FX software platforms, CXI delivers versatile foreign exchange services to our clients, so that they can efficiently manage and streamline their foreign currency and global payment needs. CXI is a trusted partner among financial institutions, corporations and retail markets around the world. To learn more, visit: www.ceifx.com