Federal Reserve Orders 7 Billion Banknotes for The New Year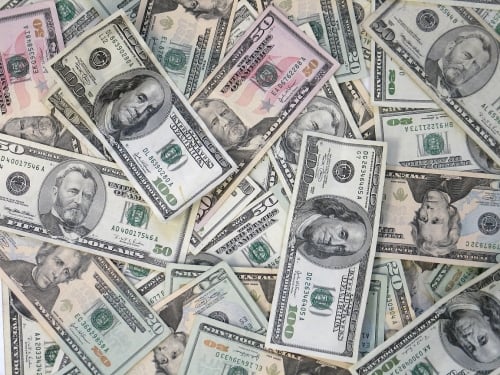 Ordering foreign currency online is easy with OnlineFX.
The Federal Reserve has put in an order to the Bureau of Engraving and Printing for 7 billion banknotes. The total value of all of these notes total to over $206.9 billion. Based on estimates, about 90% of these new bills will be replacing bills that are out of circulation. 
Banknote Orders
The bills ordered were mostly bills of $1, $20, and $100, with the majority produced being $1, at the value of $2,502,400. However, the highest value of bills being ordered is for $100 bills at $154,880,000. 
Surprisingly, the Fed ordered some $2 bills this year, for the first time since 2016. Although, they were ordered for the least value at $307,200. The amount of banknotes ordered has gone down by 385,400 since last year. 
The Federal Reserve makes their orders based on an estimate of demand for the banknotes by international and domestic customers. 
Cost of Making US Dollars
This year, the cost of making US dollars has actually gone down for most bills since 2017. The most expensive bill to make is the $100 bill at 13.2 cents. $1 and $2 bills are the cheapest bills at 5.6 cents to make each. This is actually higher than the 5.4 cents it cost in 2017.
The Bureau of Engraving and Printing produces all of these bills in Texas and Washington, where you can even take tours and watch these processes. Don't forget that the BEP also exchanges any of your damaged currency that you have for free! Find out how.
About Currency Exchange International
Currency Exchange International (CXI) is a leading provider of foreign currency exchange services in North America for financial institutions, corporations and travelers. Products and services for international travelers include access to buy and sell more than 90 foreign currencies, multi-currency cash passport's, traveler's cheques and gold bullion coins and bars. For financial institutions and corporations, our services include the exchange of foreign currencies, international wire transfers, global EFT, the purchase and sale of foreign bank drafts, international traveler's cheques, and foreign cheque clearing through the use of CXI's innovative CEIFX web-based FX software www.ceifx.com