How Safe Is Your Money When Traveling Abroad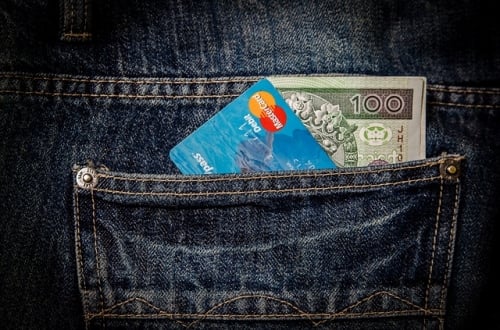 Have you ever traveled overseas, but forgot to inform your bank and credit card companies before you leave? When you go far away from home, it's always a good idea to inform your bank and your credit card companies.
Why? Your bank may notice that your card is being used for transactions internationally and shut down your card without notice or with minimal notice, leaving you without a card in another part of the country or in a foreign nation.
A simple phone call to your banks and credit card companies before you travel can go a long way. It will help towards preventing a headache if your cards get canceled due to an unexpected charge from an unusual location.
There's no reason for you to be strolling about in unfamiliar territory with all your credit cards and all your money in your wallet. A solution to this problem is to only carry one card, such as the multi-currency Cash Passport prepaid travel card when out and about.
If I'm going to need a card, I'll excuse myself to a restroom before a purchase, remove the card from the money belt, use the card and then return to the restroom to restore it.
A credit card offers many financial advantages for purchases over a debit card in any situation, but that's never rings quite as true when traveling. It's great to use for reserving cars or when hotels put a hold on a card at the time of check-in. In the end though, there is no other card like the Cash Passport prepaid card.
For starters, the multi-currency Cash Passport is not linked to your savings or checking account, so a fraudster couldn't gain any direct access to your personal banking accounts. The cards even have access to emergency cash in case it is lost or stolen.
Here are some of the best benefits of using a multi-currency Cash Passport:
Safer and more convenient than carrying only cash.

International ATM fee free.

Chip and pin protected.

Reduce the risk of fraud - no personal information is stored on the card.

If your card is lost or stolen, the Cash Passport Card Services team can provide a replacement card or emergency cash from your card balance.

24/7 emergency assistance is available.

Simultaneously and safely carry currency in Australian Dollars (AUD), Canadian Dollars (CAD), European Union Euros (EUR), Japanese Yen (JPY) and United Kingdom Pounds (GBP).

Lock in the exchange rate for your travel money.
About Currency Exchange International
Currency Exchange International (CXI) is a leading provider of foreign currency exchange services in North America for financial institutions, corporations and travelers. Products and services for international travelers include access to buy and sell more than 80 foreign currencies, multi-currency cash passport's and traveler's cheques. For financial institutions, our services include the exchange of foreign currencies, international wire transfers, purchase and sale of foreign bank drafts, international traveler's cheques, and foreign cheque clearing through the use of CXI's innovative CEIFX web-based FX software https://www.ceifx.com.