How To Tip When Traveling Around The World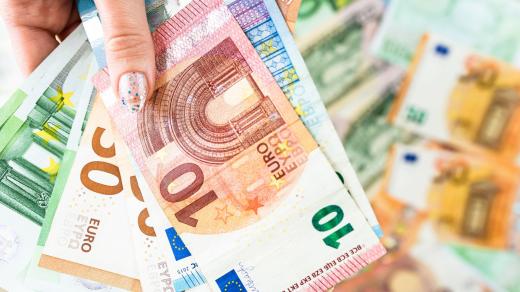 Ordering foreign currency is easy with OnlineFX.
Tipping customs can vary significantly from one country to another, making it important for travelers to understand the local norms and practices. However, in some places, tipping may not be customary or may be included in the bill. It is essential to be aware of the local tipping etiquette to ensure you navigate these situations appropriately and respectfully.
While some countries expect tips, others consider tipping rude or extravagant. With over 180 countries in the world, figuring out how much you need to tip when traveling can seem overwhelming. Below we have a chart that outlines how much to tip depending on what region of the world you're in. Most importantly, if you're tipping, cash is the most common way to do so. Order your currency with CXI's OnlineFX Home Delivery so you're prepared to tip.

When Is the Best Time to Tip?
In the taxi: In regions like England and North America, tipping about 10-15% of the price is considered normal for taxi rides. However, in Singapore, Vietnam, South Korea, and Japan you would pay the exact fare, no tip.
In the restaurant: Many employees in the restaurant industry in other countries are still financially dependent on their tip. 15-20% of the total bill is a good tip if you feel that the service met your expectation. On the other hand, in China giving tips is considered rude.
At the hotel: A rule of thumb for some travelers in European countries is to have a euro per carried bag. Having small denominations in cash is perfect for instances like this to ensure you have the amount you need. In some countries, it may be challenging add it to a credit card payment so having cash is essential. Make sure your exchange your currency before you travel so you're ready to tip.

Countries Where Tipping Is Less Common or Not Accepted
Japan: Tipping is not customary in Japan and can even be considered impolite. Tipping may be seen as undermining the professionalism of the staff.
South Korea: Attempting to leave a tip may even cause confusion or embarrassment.
China: Tipping is not common in Chinese culture. However, in upscale hotels or international establishments, a service charge may be added to the bill.

Australia and New Zealand: While it is not expected, leaving a small tip for great service at restaurants or cafes is appreciated but not mandated.

About Currency Exchange International
Currency Exchange International (CXI) is a leading provider of foreign currency exchange services in North America for financial institutions, corporations and travelers. Products and services for international travelers include access to buy and sell more than 90 foreign currencies, traveler's cheques and gold bullion coins and bars. For financial institutions, our services include the exchange of foreign currencies, international wire transfers, purchase and sale of foreign bank drafts, international traveler's cheques, and foreign cheque clearing through the use of CXI's innovative CEIFX web-based FX software www.ceifx.com