TSA Could Soon Deny Your State Driver's License To Travel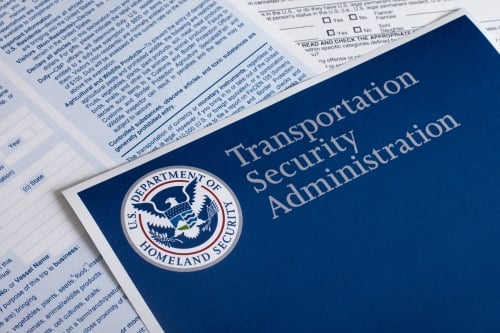 With only one day left until 2016, many adventures are waiting for you and just a flight away. But this New Year brings us some changes in the documents you can use to travel. And it looks like a driver's license may no longer be enough for you to fly.
The Transportation Security Administration agents could soon start enforcing a 10 year old law, called the REAL ID Act that requires states to comply with a set of federal standards when issuing driver's licenses.
"The Department of Homeland Security (DHS) will ensure that the traveling public has a notice of at least 120 days before any changes are made that might affect your travel planning," according to The Department of Homeland Security.
Until enforcement at the airports begins, the Transportation Security Administration (TSA) will continue to accept state issued driver's licenses and identification cards from all states, as well other forms of acceptable identification listed on the TSA website.
NY Times reports, "Some states are completely against these requirements out of privacy concerns, and more than a dozen have passed laws barring their motor vehicle departments from complying with the law, according to the National Conference of State Legislatures."
Here's a map with the current compliance status of each state in the United States, so you can see the status of your state. For the full list of each state visit the TSA website.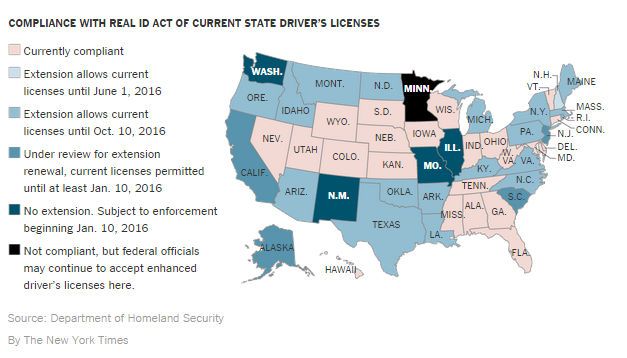 About Currency Exchange International
Currency Exchange International (CXI) is a leading provider of foreign currency exchange services in North America for financial institutions, corporations and travelers. Products and services for international travelers include access to buy and sell more than 80 foreign currencies, multi-currency cash passport's and traveler's cheques. For financial institutions, our services include the exchange of foreign currencies, international wire transfers, purchase and sale of foreign bank drafts, international traveler's cheques, and foreign cheque clearing through the use of CXI's innovative CEIFX web-based FX software https://www.ceifx.com/.