#PayItForward's Giving Tree Is Decorated And Up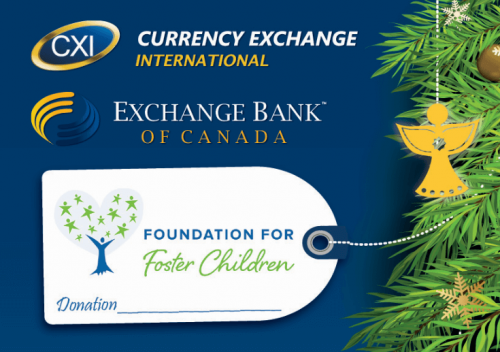 The Foundation for Foster Children's donation envelopes have arrived at our main office and the Giving Tree is decorated with them.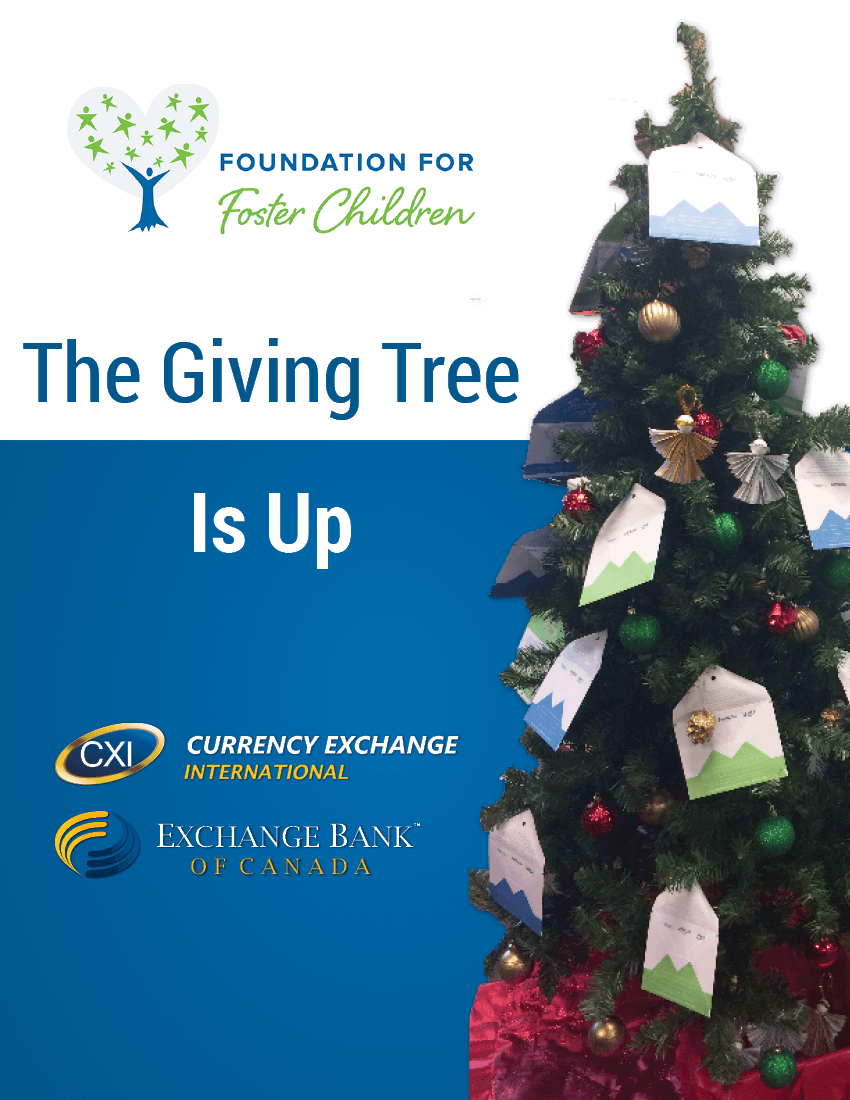 Our goal is to replace all the donation envelopes with angels. Once a donation is received from our employees we'll exchange the envelope with an angel. The gold angel represents any donation over $50 and the silver represents any donation under $50.
The Foundation for Foster Children's mission is to Enhance the lives of children in foster care through support and advocacy to create opportunities for a brighter future. The organization uses the donations for a wide range of items such as sports equipment, lessons, supplies, home goods, birthday gifts, and educational incentives.
We are off to a great start and will continue to post updates on our donation process. Check out the entire #PayItForward program.
About Currency Exchange International
Currency Exchange International (CXI) is a leading provider of foreign currency exchange services in North America for financial institutions, corporations and travelers. Products and services for international travelers include access to buy and sell more than 90 foreign currencies, multi-currency cash passport's, traveler's cheques and gold bullion coins and bars. For financial institutions and corporations, our services include the exchange of foreign currencies, international wire transfers, global EFT, the purchase and sale of foreign bank drafts, international traveler's cheques, and foreign cheque clearing through the use of CXI's innovative CEIFX web-based FX software www.ceifx.com