A Travel Experience in Santiago, Chile Guided by a CXI Regional Manager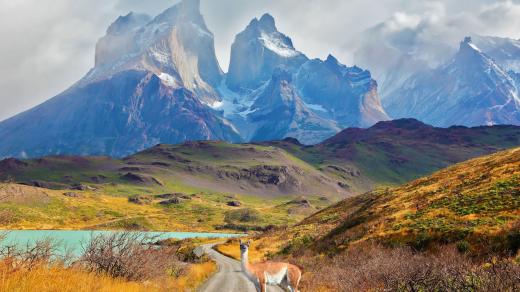 Ordering foreign currency is contactless with OnlineFX.
Getting There
In September 2017, I traveled to Santiago, Chile. My mother is originally from there and although she took me there when I was very young, this felt like my first trip! I went with my aunt, she was able to get a great deal through a travel agent. We flew LATAM out of Miami International Airport. Evening flight of only 8 hours! Incidentally, our flight was almost canceled due to Hurricane Irma, we left the Friday before it was due to hit!
Travel tip: According to
Kayak.com
, the cheapest month to fly to Chile is in August.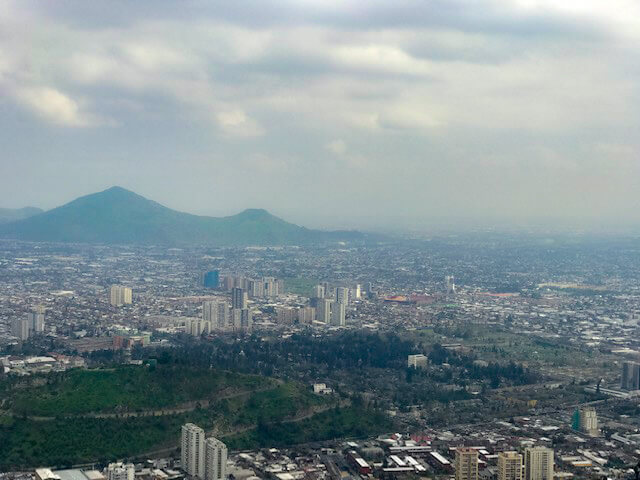 Getting Around
Depending on where we were going, we either walked, took the public bus, or their version of uber called "radio taxi". Depending on how far we went, these trips were fairly inexpensive anywhere between 2,000 - 4,500 Chilean pesos which was roughly $4 - $9 USD.
Travel tip: The best way to get around Santiago is either by foot or the metro. Other options are taxis, buses, or cars. Learn more details
here
.
Where's the Fun
While I was there I mostly spent time with family. I did travel into the city and go to Santa Lucia Hill. The climb up the stairs to the top was tough but the view was amazing. It was definitely a highlight of the trip. There is no cost to visit the hill.
Travel tip: Santiago has a lot to offer for all types of travelers - check out this
Expedia
list for a ton of activities to do and must see landmarks!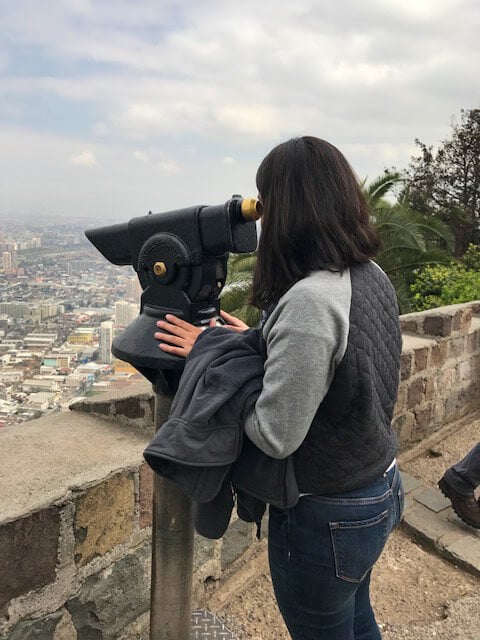 Where to Stay
I was fortunate enough to stay with family, right down the street from where my mom grew up. I got to see the house she grew up in, and the neighborhood and schools she went to! I could see the mountains from the street when the weather was clear.
Travel tip: Check out
Booking.com
, they have a wide range of choices from budget-friendly options like hostels to 5-star hotels near top-rated tourist attractions to visit.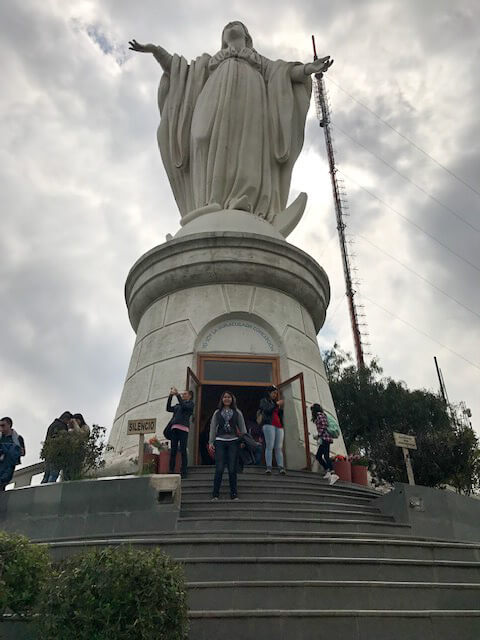 Where to Eat?
Eating was all I did while there! Every morning my cousin and I went to the local bread market to buy fresh bread to have for our breakfast and tea. Everyone sat together to eat every meal, breakfast (tea time around noon), lunch, and dinner. What caught my attention most is visiting the food market daily for meals, everything was always fresh and bought for cooking the day of. My cousin is a chef and he made us some empanadas de queso (fried dough with melted cheese in the middle). Delish!
Travel tip: Santiago has become one of the top cities for food-focused travel in South America. According to
Food and Wine
, these are the best restaurants to visit.
Travel Tips
I loved the slower pace of life while I was there. I loved sitting down with the entire family each meal. Take your time and enjoy each moment of the day. Given the opportunity, I would definitely visit again! It's a long flight so be ready for that!

Good news! U.S. citizens (as well as citizens of the E.U.) won't need to acquire a visa or pay a fee to enter the county. Here are some more things to know before traveling to Chile.