Currency Exchange International Introduces New Website Redesign
Jacquelyn
March 17th, 2020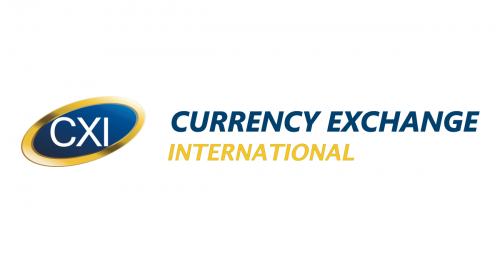 Explore our new website redesign.
We are excited to announce the launch of our newly redesigned website. Visit us at www.ceifx.com to explore a whole new look and experience with us online. After many months of hard work and team effort, we're thrilled to officially introduce the launch of our new website!
What's new?
CXI helps all kinds with foreign exchange and international payment services and technology. On our new website, everything is designed for you to clearly find what matters to you the most quickly and easily. In addition, you'll see the new main menu located on the homepage includes our profile, locations, careers, and user logins.
New homepage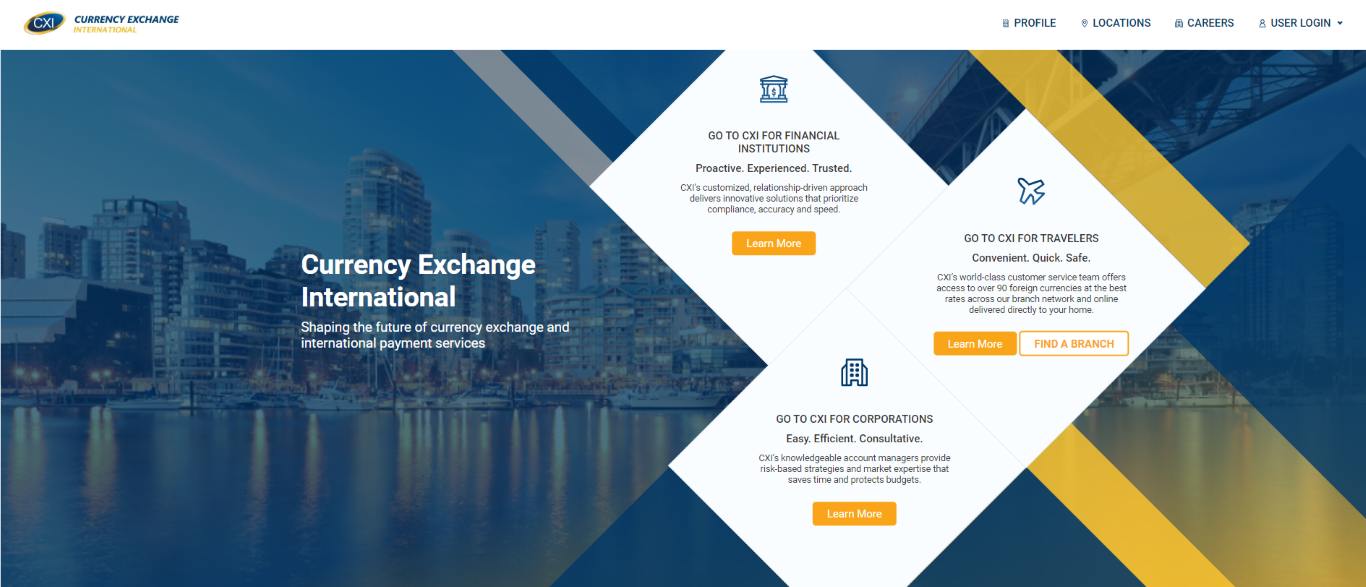 This allows you to experience a more personalized approach that speaks to your intent. Here's a breakdown of our three main categories:
​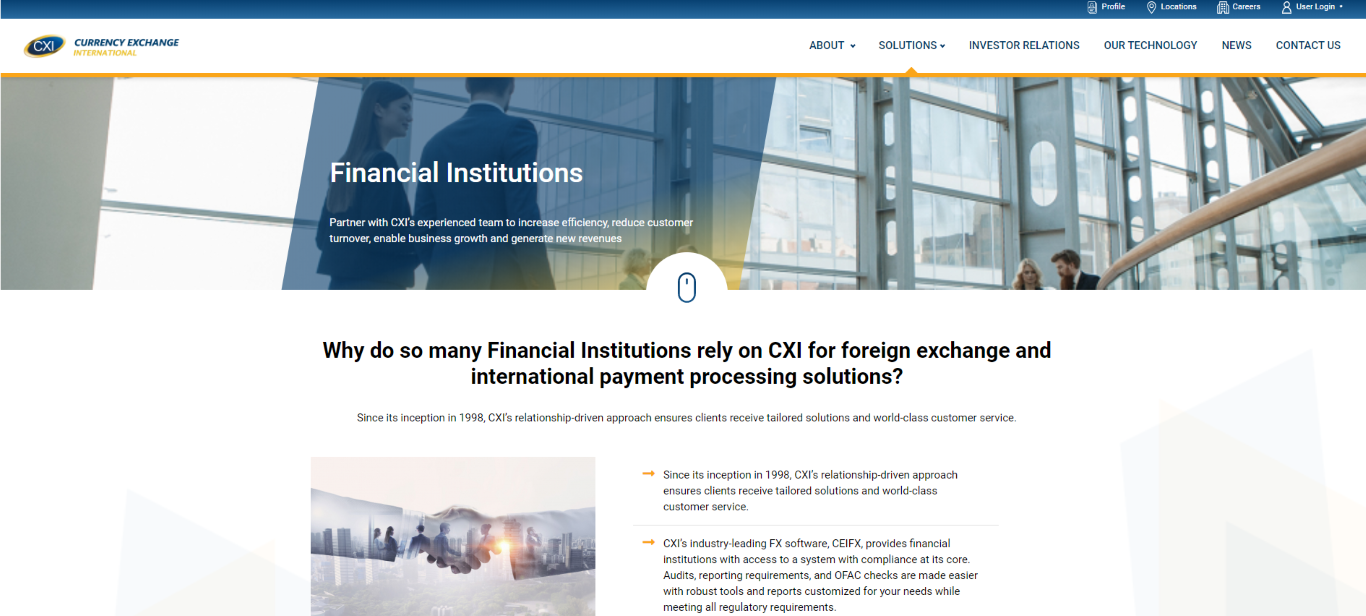 CXI's customized, relationship-driven approach delivers innovative solutions that prioritize compliance, accuracy, and speed.
​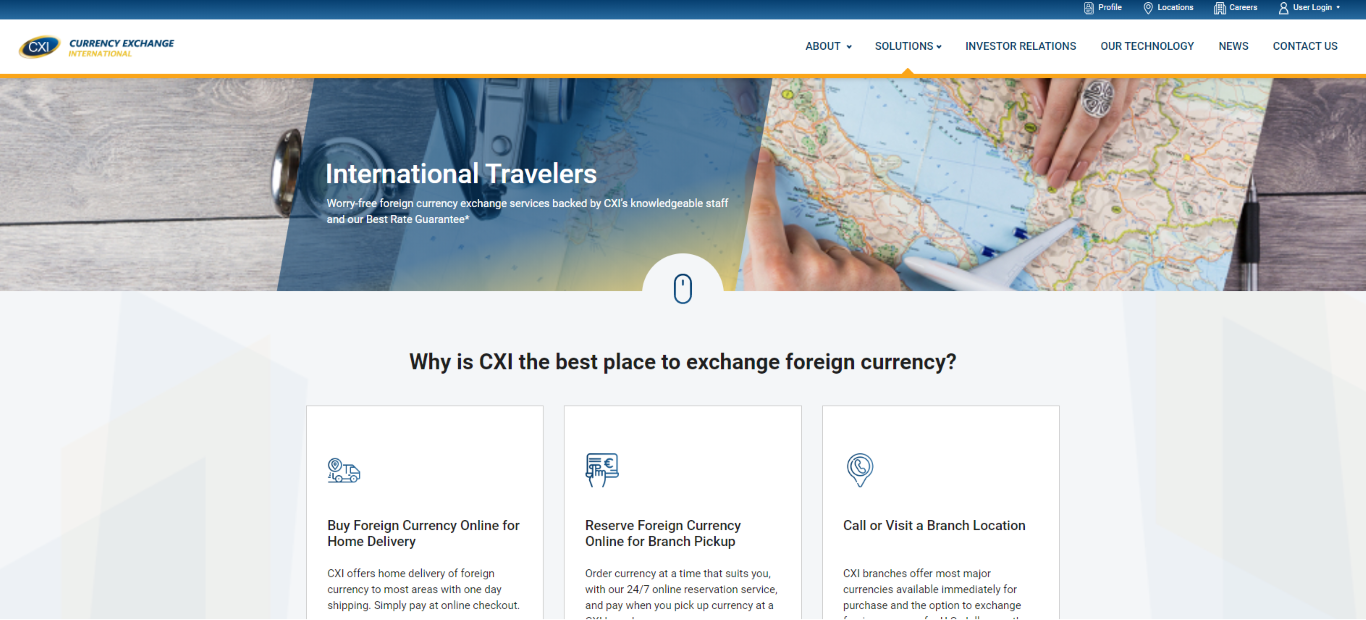 CXI's world-class customer service team offers access to over 90 foreign currencies at the best rates across our branch network and online delivered directly to your home.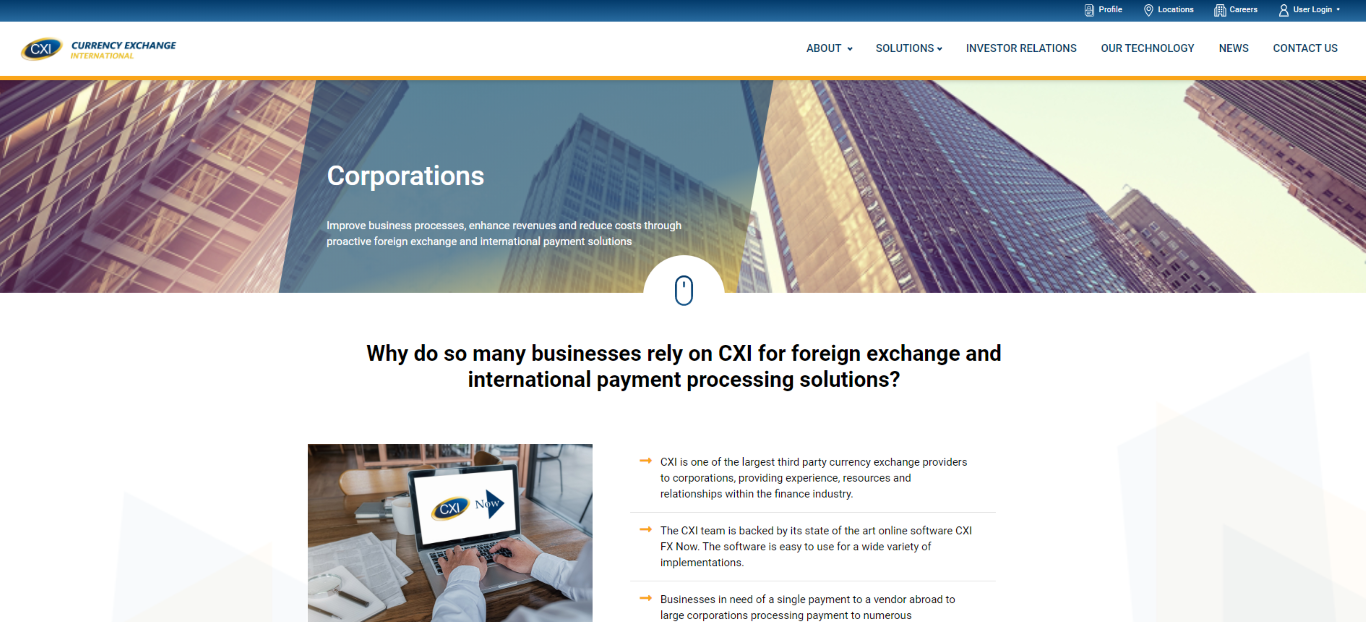 CXI's knowledgeable account managers provide risk-based strategies and market expertise that saves time and protects budgets.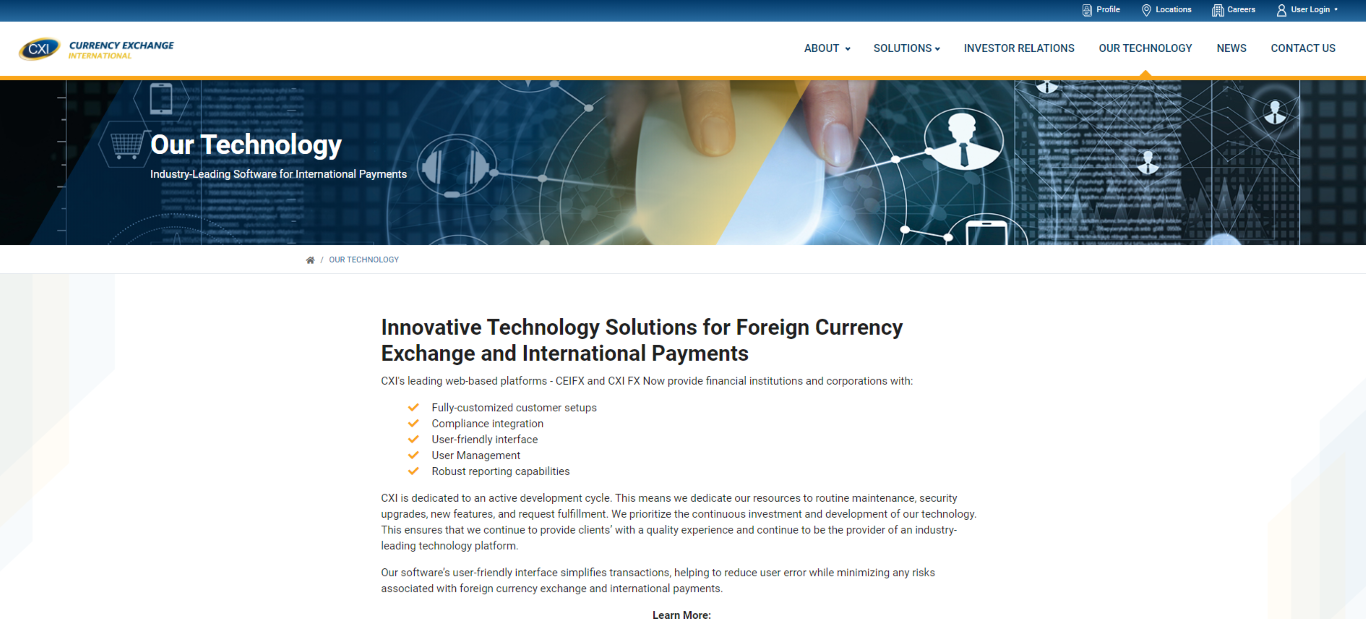 In the user login, financial institutions and corporations can choose from one of the two technology options:
1. CEIFX - Our foreign currency exchange software for financial institutions and corporations.
2. CXI FX Now - Our international payments platform for corporations.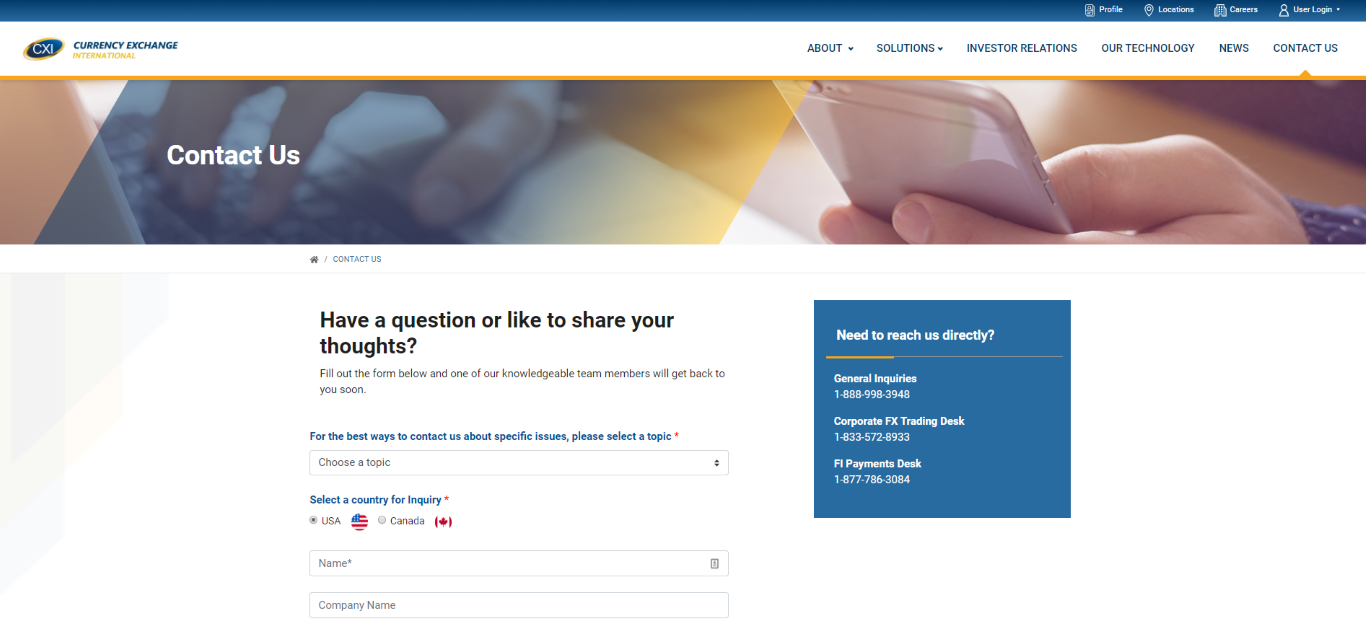 ​We also placed our contact us front and center to give you quick and easy access to communicate with us. This further enhances our company goals of putting our customers first - earning the right to be our customer's first choice.
Don't forget to check out the new look and layout of our branch locations, careers, newsletters, and news pages.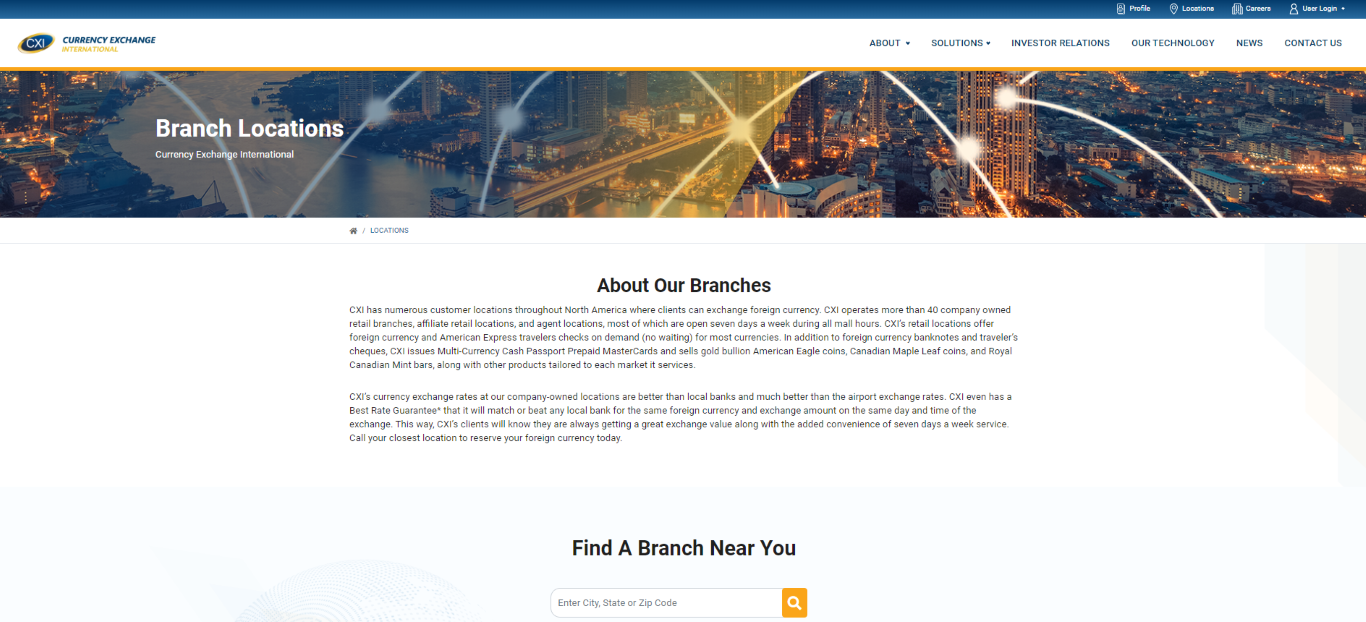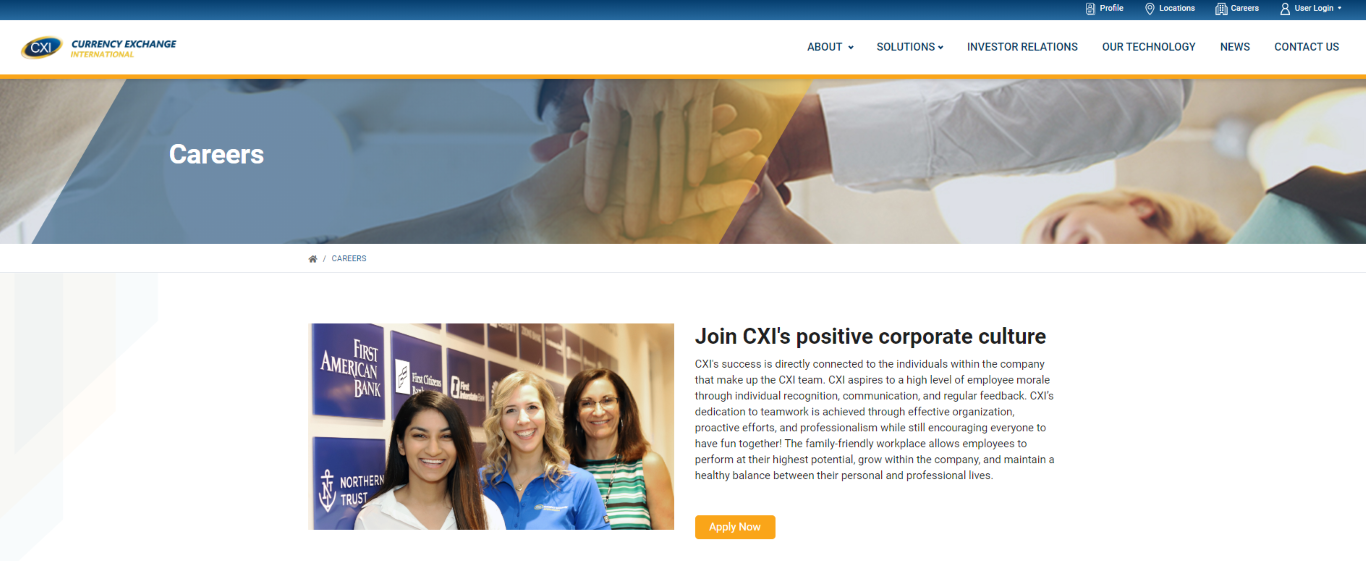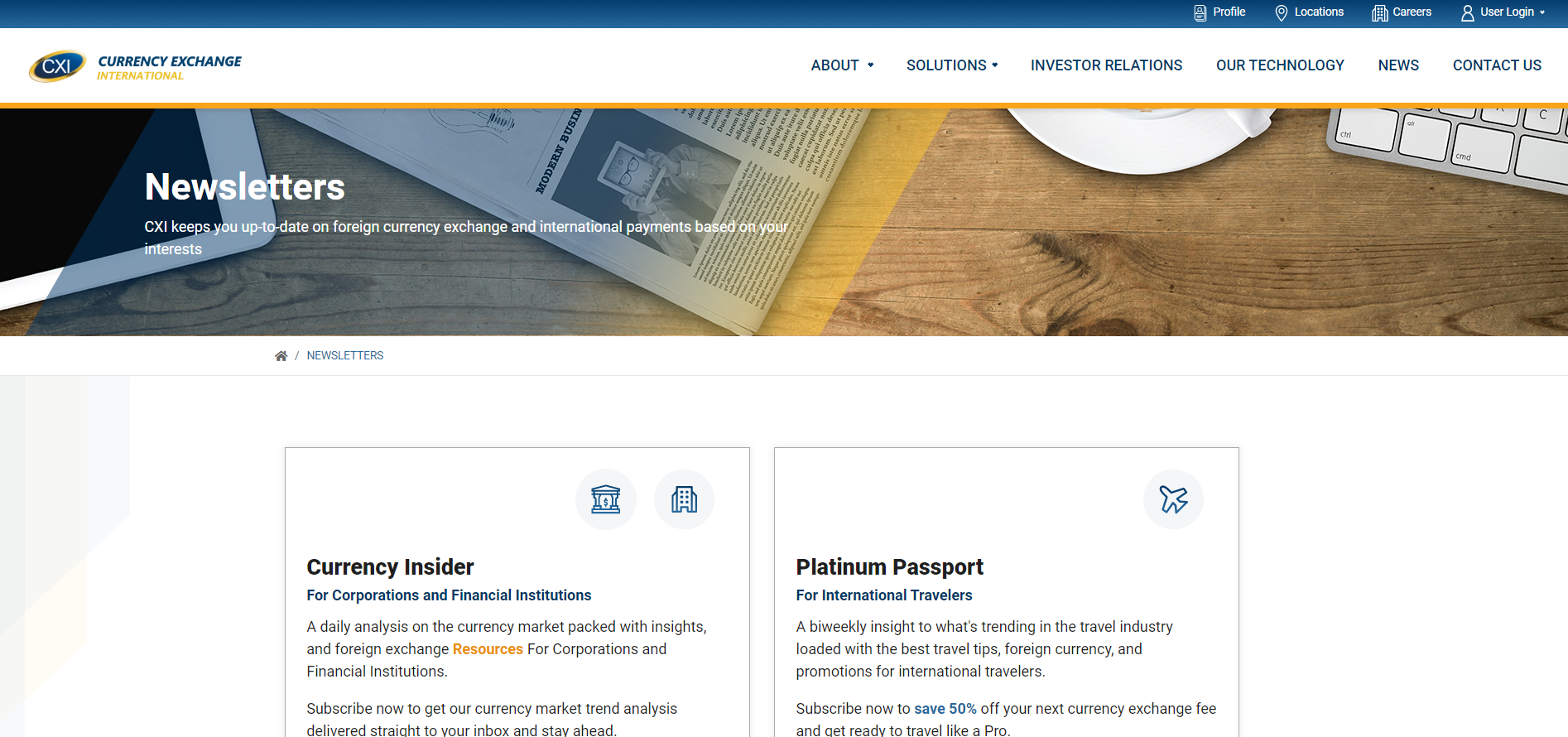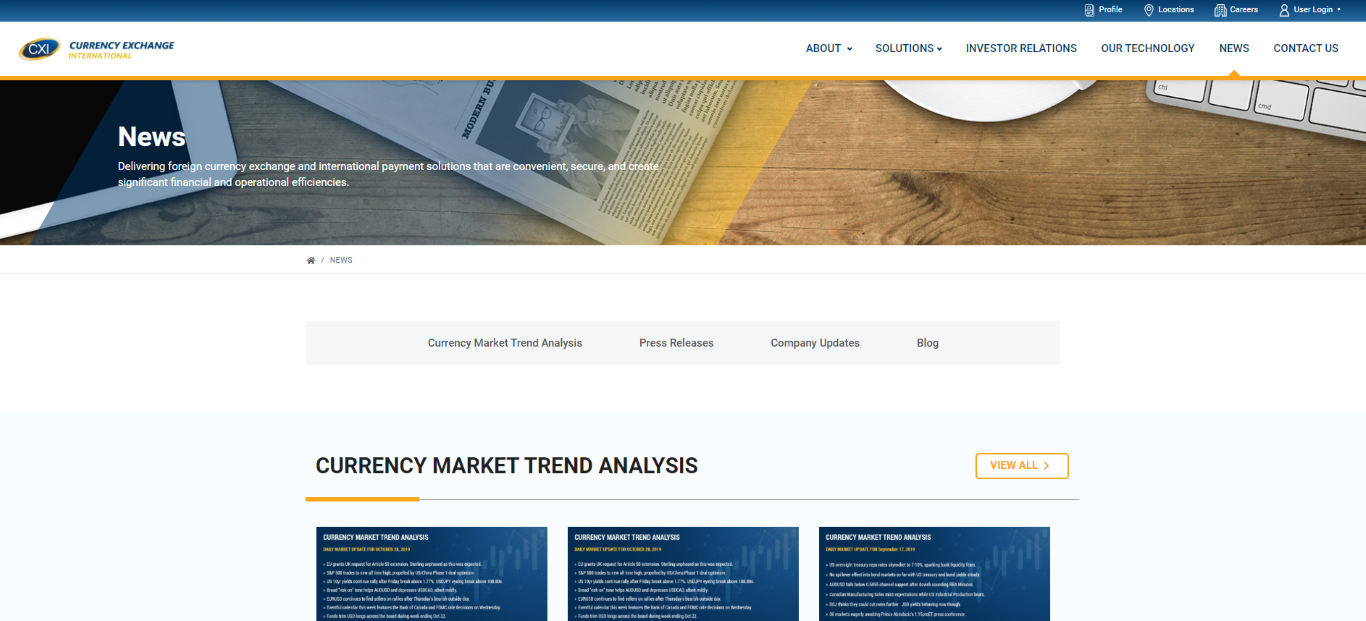 Why did we do a website redesign?
The goal of our new website redesign is to provide you with an easier way to navigate our website with clear menu items for you to choose from. This means our services now have personalized solutions to help you with your individual needs.
We also thought about more than just improving the visuals, we aimed to simplify all of our content to provide you with a more seamless experience across all online and mobile devices.
For us, it's more than just redesigning our website to have a new look. It's about having an all-in-one FX solution that gives you exactly what you are looking for when you need it. That's because we've redesigned our website with you in mind.
About Currency Exchange International
Currency Exchange International, CXI, is the leading provider of comprehensive foreign exchange services, risk management solutions and integrated international payments processing technology in North America. CXI's relationship-driven approach ensures clients receive tailored solutions and world-class customer service. Through innovative and trusted FX software platforms, CXI delivers versatile foreign exchange services to our clients, so that they can efficiently manage and streamline their foreign currency and global payment needs. CXI is a trusted partner among financial institutions, corporations and retail markets around the world. To learn more, visit: www.ceifx.com