Currency Market Trend Analysis: July 25, 2016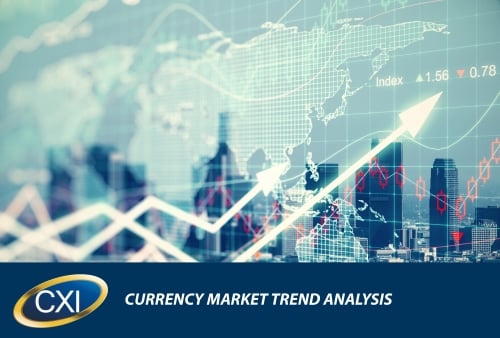 USD - U.S. Dollar
The dollar is steady against the euro and yen, but it could face some changes after the Federal Reserve meeting on Wednesday, July 27 and the Bank of Japan meeting on Friday, July 29.
At the moment it's unlikely the Federal Reserve will decide to raise interest rates. Although because the U.S. economy is gaining strength, most investors are anticipating a rate change to occur in the near future.
GBP - British Pound
Bank of England could possibly cut interest rates within the next week from an already historic low of 0.5 percent on Thursday, August 4. Major Banks are getting ready to figure out how they will respond to this situation.
The pound remains trading near its all-time low at 1.31 against the U.S. dollar as of Monday. On the upside, trading platforms have doubled normal trading, pushing global volumes from $4.61 trillion a day in May to $5.19 trillion in June.
EUR - Euro
The European Central Bank decided to leave their key interest rates unchanged at 0.00 percent, 0.25 percent and -0.40 percent after a monetary policy meeting on Thursday, July 21.
"We continue to expect them to remain at present or lower levels for an extended period of time, and well past the horizon of our net asset purchases," said Mario Draghi, President of the European Central Bank.
Also on Friday, July 29 the European bank stress tests will take center stage, as investors become anxious about potential capital loss with Italian and Portuguese banks.
About Currency Exchange International
Currency Exchange International (CXI) is a leading provider of foreign currency exchange services in North America for financial institutions, corporations and travelers. Products and services for international travelers include access to buy and sell more than 90 foreign currencies, multi-currency cash passport's, traveler's cheques and gold bullion coins and bars. For financial institutions and corporations, our services include the exchange of foreign currencies, international wire transfers, global EFT, the purchase and sale of foreign bank drafts, international traveler's cheques, and foreign cheque clearing through the use of CXI's innovative CEIFX web-based FX software www.ceifx.com