Currency Market Trend Analysis: July 18, 2016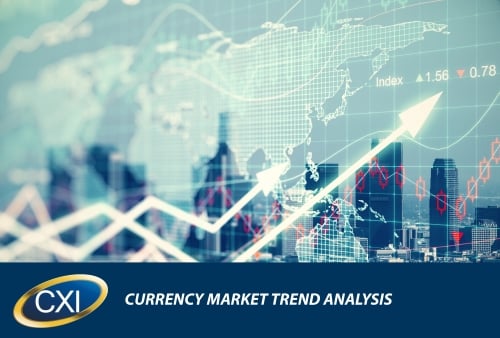 USD - U.S. Dollar
The dollar continues to show strength at a steady pace against other currencies, but uncertainty could surface as political components take center stage over the next couple of weeks.
Meanwhile the Federal Reserve is set for an FOMC meeting on July 27, which brings up the possibility on whether or not interest rates will change. This could soon set the tone for the dollar at the end of this month. 
EUR - Euro
A monetary policy meeting is set for Thursday, July 21 in Frankfurt which will influence the direction of the currency. As many wait to see what results come from this meeting, the euro has not had any major changes against the U.S. dollar at 1.10.
GBP - British Pound
The Bank of England decided to maintain their monetary policy with a steady rate of 0.5 percent, on July 14. This came as a surprise to many as bankers believed this would be the first change they would take to help revitalize the pound.
A possible recession for the U.K. could be on the horizon within the next couple of months. As the ripple effects of Brexit continue to unfold, the pound is still trading at 31 year lows of 1.32 against the U.S. dollar. 
TRY - Turkish Lira
Turmoil on Friday was caused by an attempt of a military group within Turkey trying to take over the government. This chaos sent the lira to a 5 percent decline against the U.S. dollar, making it the steepest fall since 2008. 
About Currency Exchange International
Currency Exchange International (CXI) is a leading provider of foreign currency exchange services in North America for financial institutions, corporations and travelers. Products and services for international travelers include access to buy and sell more than 90 foreign currencies, multi-currency cash passport's, traveler's cheques and gold bullion coins and bars. For financial institutions and corporations, our services include the exchange of foreign currencies, international wire transfers, global EFT, the purchase and sale of foreign bank drafts, international traveler's cheques, and foreign cheque clearing through the use of CXI's innovative CEIFX web-based FX software www.ceifx.com