Currency Market Trend Analysis: August 8, 2016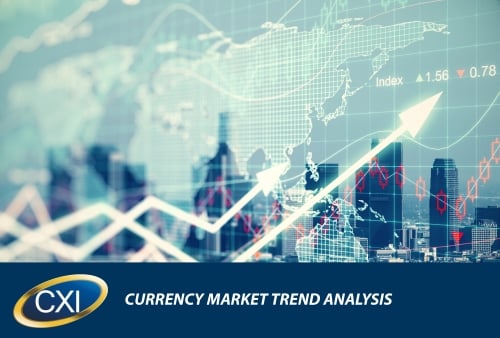 USD - U.S. Dollar
A new robust report on Friday revealed U.S. jobs report ignited a dollar rally as it helped minimize economic worries, and brought new hope into Fed rate hike expectations which had recently been hanging on a thread. The U.S. added 255,000 jobs in July which surpassed forecasts of 180,000.
Meanwhile, "The question at this point remains, which data point is more telling of the underlying momentum in the economy: an average 1% GDP or an average of 200,000 payrolls," said Lindsey Piegza, chief economist at Stifel Fixed Income. "Until the Fed can answer with confidence, caution will remain the name of the game."
GBP - British Pound
For the first time in seven years, Bank of England cut its key rate in half to 0.25 percent, and stepped up its purchases of government and corporate bonds in a move to help make borrowing more affordable and attractive for area businesses and consumers.
The pound is now trading at 1.30 against the U.S. dollar, and the future forecast continues to not look so good for the U.K. as they slowly continue to sort out the effects of Brexit. 
EUR - Euro
The euro dropped against the U.S. dollar on Friday to a low of 1.10, and continues to remain steady for now. A new report is expected to be released on Friday and will reveal the euro zone economic health.
In the meantime, Germany's second-quarter GDP is expected show a slowing economy, with growth down to 0.2% from 0.7% in the first quarter. This would be bad news since they're already coping with Brexit.
About Currency Exchange International
Currency Exchange International (CXI) is a leading provider of foreign currency exchange services in North America for financial institutions, corporations and travelers. Products and services for international travelers include access to buy and sell more than 90 foreign currencies, multi-currency cash passport's, traveler's cheques and gold bullion coins and bars. For financial institutions and corporations, our services include the exchange of foreign currencies, international wire transfers, global EFT, the purchase and sale of foreign bank drafts, international traveler's cheques, and foreign cheque clearing through the use of CXI's innovative CEIFX web-based FX software www.ceifx.com