CXI Certified: Top 5 Things to do in Chicago, Illinois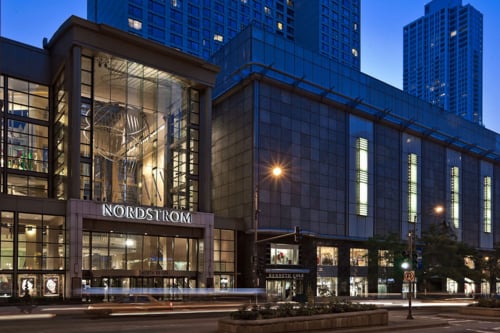 Ordering foreign currency is easy with OnlineFX.
Chicago is called "The Windy City" and since 2013, CXI has been putting that wind in its sails. Such a historical city and the third largest in the US, it makes perfect sense why CXI would set up camp at The Shops at North Bridge. The city offers so much and then some, but here are few hotspots to get you started the next time you're in town.
There are lots of great options for dining in this area. There's a restaurant for every type of cuisine. But for brunch, you must go to Wildberry Pancakes & Cafe and get their Signature Berry Bliss. It is divine!
The Shops at North Bridge have a lot of variety, but if you're planning on watching any sports while you're in town, you have to go to Clark Street Sports to pick up your apparel so you can rep your favorite home team.
Best Venue for Live Entertainment - Second City
Second City is the famed location has produced the starts of many famous comedians today such as Amy Poehler, Will Ferrell, Steve Carell and more. They have sketch and improv comedy shows every night and never disappoint.
Definitely have to recommend the Chicago Fed's Money Museum since we work in currency exchange. Plus, you can get your picture taken next to an exhibit that has one million dollars in it!
Best Nightlife Location - The Library
The Library is a cozy and intimate spot serves up great cocktails and the service is always friendly. Great place to chill out with your favorite people.
About Currency Exchange International
Currency Exchange International, CXI, is the leading provider of comprehensive foreign exchange services, risk management solutions and integrated international payments processing technology in North America. CXI's relationship-driven approach ensures clients receive tailored solutions and world-class customer service. Through innovative and trusted FX software platforms, CXI delivers versatile foreign exchange services to our clients, so that they can efficiently manage and streamline their foreign currency and global payment needs. CXI is a trusted partner among financial institutions, corporations and retail markets around the world. To learn more, visit: www.ceifx.com