4 Facts About the Taiwan Dollar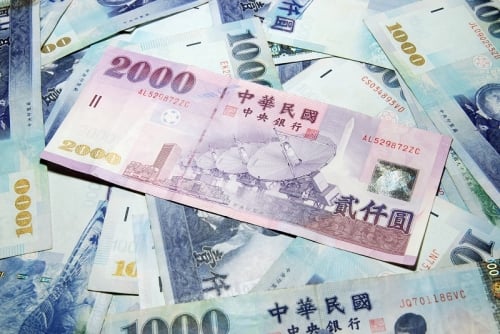 Ordering foreign currency online is easy with OnlineFX.
The official currency of Taiwan, the New Taiwan Dollar, has been in circulation since 1949 after replacing the Old Taiwan dollar (TWD). What do you know about the TWD?
History of the Taiwan dollar
The New Taiwan dollar came about in order to end the hyperinflation experienced in China and Taiwan throughout the Chinese Civil War. In June of 1949, the first new dollar came into circulation. Since 2000, The Central Bank of the Republic of China has been issuing TWD instead of the Bank of Taiwan. 
Conflicts with the yuan
For years, the Chinese yuan was still the official currency of Taiwan. However, Taiwan aims to be independent from China and part of this goal was met with having their own currency. Although Taiwan views themselves as a separate country, China views Taiwan and China as one.
Even in the Taiwanese constitution, the official name of the country is the Republic of China. 
Names for the Taiwan dollar
The Taiwan dollar is pronounced Xīntáibì in Chinese. In Taiwan, the currency is frequently referred informally as kuài, which means "pieces". The currency ISO for the Taiwan dollar is TWD, or NT. Prices can be shown as "NT$100" or "100元", "100 yuan", or "100 kuai". 
Currency in circulation
The most common bills in circulation are NT$100, NT$500, and NT$1000. However, there are also NT$200 and NT$2000 banknotes that are in circulation. These banknotes are just more rare to come by. There are also NT$1, NT$5, NT$10, and NT$50 hard coins. 
About Currency Exchange International
Currency Exchange International (CXI) is a leading provider of foreign currency exchange services in North America for financial institutions, corporations and travelers. Products and services for international travelers include access to buy and sell more than 90 foreign currencies, multi-currency cash passport's, traveler's cheques and gold bullion coins and bars. For financial institutions and corporations, our services include the exchange of foreign currencies, international wire transfers, global EFT, the purchase and sale of foreign bank drafts, international traveler's cheques, and foreign cheque clearing through the use of CXI's innovative CEIFX web-based FX software www.ceifx.com