4 Unknown Secrets You Didn't Know About the Mexican Peso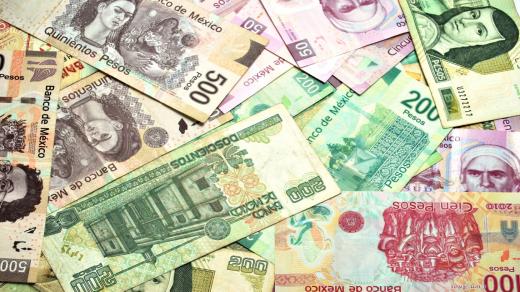 Ordering Mexican pesos is easy with OnlineFX.
Are you planning a trip to Mexico anytime soon? Learn all about their currency before you go! Don't forget to exchange your currency with us before you go. We even offer services for students traveling abroad. Keep in mind that if you're traveling in a group, you may be eligible for a special group rate.
In September of 1925, the Bank of Mexico was given the authority to issue money. This was when they began printing banknotes and minting metal coins. The Mexican peso was initially based on Spain's official currency, the silver dollar.
Mexican pesos are the 8th most traded currency in the world and the most traded currency in Latin America. They were actually the first coin in the world to use the symbol, "$", before the US dollar even.
Mexico's banknotes
Mexico has 20, 50, 100, 200, 500, and 1,000 peso banknotes in circulation. 20 peso polymer banknotes have an average life of 32 months. However, 50 peso banknotes last about 39 months.
If you have leftover MXN after your trip to Mexico, CXI will buy them back from you. If you originally received this foreign currency from CXI, then with the currency receipt we do not have any exchange fee to buy it back!
Name of the Currency
The Mexican peso is named that because the word "peso" in Spanish, means weight, or more loosely, pound. The currency code is MXN.
This currency has a number of nicknames to the citizens of Mexico, including "varos", "lana", "papiros", "marimba", "morlacos", and "varonil".
Special security features
All Mexican banknotes have hidden features to avoid counterfeit banknotes. They all have a watermark that can be seen when held up to the light, along with a holographic optical thread on the fronts of the notes.
The notes are also printed in a specific way that raises certain parts of the bill feature micro-print which can only be seen with magnifying glasses.
About Currency Exchange International
Currency Exchange International (CXI) is a leading provider of foreign currency exchange services in North America for financial institutions, corporations and travelers. Products and services for international travelers include access to buy and sell more than 90 foreign currencies, multi-currency cash passport's, traveler's cheques and gold bullion coins and bars. For financial institutions and corporations, our services include the exchange of foreign currencies, international wire transfers, global EFT, the purchase and sale of foreign bank drafts, international traveler's cheques, and foreign cheque clearing through the use of CXI's innovative CEIFX web-based FX software www.ceifx.com