7 Tips to Help You Attend the FIFA World Cup This Year
Anne
September 28th, 2022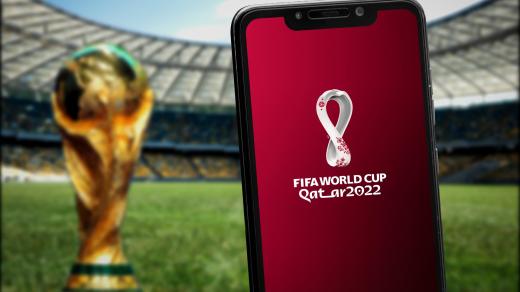 Ordering foreign currency is easy with OnlineFX.
This year, for the first time in history, the FIFA World Cup will be taking place in the Middle East in the country of Qatar - in the fall. Yes, you read that correctly, not in the summer. This is to spare the fans of the intense heat that usually reaches as high as 122°F during the summer.
Qatar promises an air-conditioned stadium to ensure the crowd stays cool. Below is a video displaying the Lusail Stadium, this is where the final will take place. This stadium can seat up to 80,000 people.
So if you are thinking about taking a trip of a lifetime to Qatar to experience the World Cup live in person, we've got you covered - with 7 steps to help you get there. Keep reading!
COVID Information: All travelers older than 12 years old are required to be fully COVID-19 vaccinated.
1. Check Your Passport Expiration
Check your passport expiration. Applying for passport renewal can take up to eight weeks, so this is something you need to consider soon if you plan to attend the World Cup this year. If you find yourself scrambling at the last minute, you can expedite the process, just keep in mind doing this comes with additional fees.
Visas are not required for entry in Qatar as long as your stay is less than 30 days. Visitors are eligible to receive a free visa when they arrive if they have a 6-month validity on their passport and a return/onward ticket. For more information, check out the Government of Qatar's website on visas.
2. Request Game Tickets
Requesting game tickets is an important step to ensuring you attend the World Cup. For more on how to buy a World Cup ticket, click here. Be sure to buy your tickets from an authorized vendor to ensure your tickets are legitimate.
3. Apply for a Hayya Card
A Hayya card is essentially a fan ID that grants you access to entry into Qatar, stadiums/games, metro transportation, and bus transportation. Before applying you will need a game ticket application number. So it's essential you have that first. Learn more about how to apply for your Hayya card here.
4. Budget for Your Stay
Determine how much you'll want to spend on important priorities like flights, lodging, excursions outside of the World Cup activities, and more. This will help you plan your trip accordingly.

According to Numbeo, here is the average cost of living in Qatar:

Meal for 2 People, Mid-range Restaurant, Three-course - $54.58 USD
Pint of Beer - $12.28 USD
10-Mile Cab Ride - $8.80 USD
5. Book Your Flight
Flights will undoubtedly make up a huge portion of your budget. To cut down on costs, book at least 5 weeks before departure in order to get a below-average price. According to cheapflights.com, an average round-trip ticket is about $1,411. Monday is currently, on average, the cheapest day to fly to Qatar. Flying on Thursday will result in higher flight prices.
6. Reserve Your Lodging Accommodations
Finding lodging accommodations will be hard to come by in the small nation of Qatar. With 1.5 million fans expected to attend the World Cup, hotel options will be limited but not impossible so it is imperative that you reserve that as soon as possible. Check out Hospitality FIFA for exclusive accommodation rates for FIFA attendees.
7. Order Your Qatari riyal
The Qatari riyal is the currency of Qatar. Avoid paying foreign ATM fees while traveling abroad by ordering your foreign currency beforehand. Before you leave, reserve your riyals online to save time on your branch pick-up. Or use CXI's OnlineFX Home Delivery to order foreign currency whenever, wherever.
About Currency Exchange International
Currency Exchange International (CXI) is a leading provider of foreign currency exchange services in North America for financial institutions, corporations and travelers. Products and services for international travelers include access to buy and sell more than 90 foreign currencies, traveler's cheques and gold bullion coins and bars. For financial institutions and corporations, our services include the exchange of foreign currencies, international wire transfers, global EFT, the purchase and sale of foreign bank drafts, international traveler's cheques, and foreign cheque clearing through the use of CXI's innovative CEIFX web-based FX software www.ceifx.com