CXI Certified: Top 5 Things to do in Sunrise, Florida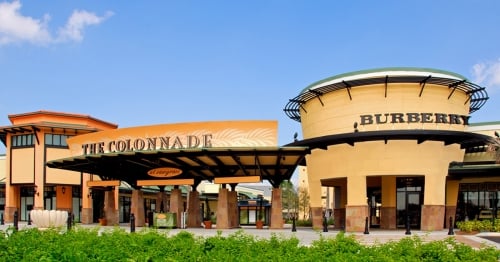 Ordering foreign currency online is easy with OnlineFX.
There can only be one. One store to be the first. One first to be the original. One original store that would set the bar for what future stores would aspire to become. This month we are talking about the very first retail branch, Sawgrass Mills.
It was June in 1994 that we first started buying and selling foreign currency and setting the bar of what we would ultimately become now in 2019. Next time you're in the area, check out some of these original hotspots.
Best Restaurant - Tin Fish
Cod, salmon, tilapia, mahi. Just name a fish and you can get your belly full of it at Tin Fish. Don't forget to save room for the Key Lime Pie!
There are a lot of top level stores here. Marc Jacobs, Gucci, Brooks Brothers. If you are a shopaholic, you are going to have a good time at Sawgrass Mills.
Best Venue for Live Entertainment - The BB&T Center
The BB&T Center is the home ice for the Florida Panthers hockey team, but they also host concerts here. Billy Joel, Garth Brooks, and even Queen Beyonce have all played here.
The Flamingo Gardens brings together beautiful botanical gardens as well as incredible wildlife that encaptures the best of both worlds that Florida has to offer. And don't forget the flamingos.
The Mack House
has a friendly atmosphere, great music playing, a variety of different beers on tap, and to top it all off, they have a Nintendo 64. Perfect night.
About Currency Exchange International
Currency Exchange International, CXI, is the leading provider of comprehensive foreign exchange services, risk management solutions and integrated international payments processing technology in North America. CXI's relationship-driven approach ensures clients receive tailored solutions and world-class customer service. Through innovative and trusted FX software platforms, CXI delivers versatile foreign exchange services to our clients, so that they can efficiently manage and streamline their foreign currency and global payment needs. CXI is a trusted partner among financial institutions, corporations and retail markets around the world. To learn more, visit: www.ceifx.com