How CXI Is More Efficient With Foreign Check Clearing Than the Federal Reserve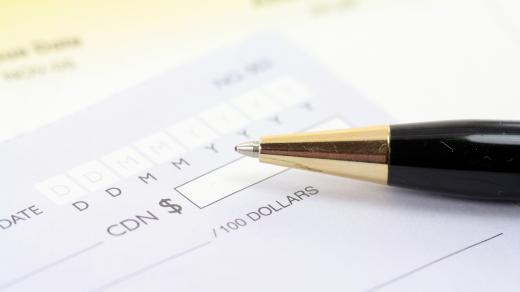 Contact us to become a CXI client.
Currency Exchange International (CXI) provides leading foreign exchange and international payment technology solutions to its clients. CXI's foreign check clearing services are one of the many ways to add additional value to your institution.
Unlike the Federal Reserve and other foreign check clearing providers, CXI delivers more efficiency and reduced costs, while also improving your revenue stream.
Has your institution outgrown the Federal Reserve foreign check clearing process? Are you thinking of switching providers to get a more customizable experience? CXI is your perfect match!
With more than 80 countries and currencies available for processing, CXI is guaranteed to help your institution get a simplified process, while increasing security, and more. Keep reading to find out how.

How Do Financial Institutions Clear Foreign Checks With the Federal Reserve Today?
Today, the Federal Reserve clears foreign checks through a much more complex process. The processing of foreign checks with the Federal Reserve has not kept pace with advances in technology, therefore processing time is more and cost remains high. The manual process includes:
Preparing of Foreign Items: Items must be grouped by currency and coded for the currency. Each currency group has an itemized amount and total.

Cash Letter Packaging: Items are bundled with the foreign cash letter form. List the total number of items and dollars in the deposit manually.

Forwarding Cash Letters for Processing and Collections: Items are sent to the Federal Reserve Bank of Atlanta to be verified. The availability of the credit is based on when the deposit arrives at the Federal Reserve Bank of Atlanta.
Most financial institutions are either deposited separately or are sent to special handling at a central processing area. Many financial institutions do this weekly to manage the courier expense, which delays availability further. The exact amount of the credit for the depositor is not known for a few days after receipt at the Federal Reserve, so settlement of a credit check deposit can take well over 1-2 weeks.

Why Is CXI the Best Provider for Foreign Check Clearing?
CXI has a simple and efficient process for foreign check clearing. On the other hand, the Federal Reserve foreign check clearing process is tedious. Long processing time, shipping costs, and clearing time are a few reasons clients make a switch to CXI. Due to the effects of covid, shipping costs and processing times have increased.
So instead of waiting two or more weeks for clearing, checks can be processed in little as one day with immediate credit and availability, upon approval.
Another feature that CXI has is fixed daily rates, with revenue share built into the rate.
"CXI makes the ordering process very easy. We rarely need customer service, but if we do, they are very responsive if we have any issues or questions. I highly recommend CXI, we have been using them for years!"

- Beverly Malvitch, Assistant Vice President at Winchester Savings Bank
What Are the Benefits of Foreign Check Clearing With Currency Exchange International?
With over 1,600+ institutional relationships, CXI provides institutions with a streamlined process to receive international items. Here are some key benefits institutions will receive when clearing foreign checks with CXI:
OFAC dual approval for added security

In-depth, flexible, and exportable reporting

Easy-to-Use Interface

Integrated shipping with live tracking

Digital Remote Deposit For Canadian Checks
Learn more here and make the switch!
About Currency Exchange International
Currency Exchange International (CXI) is a leading provider of foreign currency exchange services in North America for financial institutions, corporations and travelers. Products and services for international travelers include access to buy and sell more than 90 foreign currencies, traveler's cheques and gold bullion coins and bars. For financial institutions and corporations, our services include the exchange of foreign currencies, international wire transfers, global EFT, the purchase and sale of foreign bank drafts, international traveler's cheques, and foreign cheque clearing through the use of CXI's innovative CEIFX web-based FX software www.ceifx.com