Japan Is Now Open for Tourism: What International Travelers Need to Know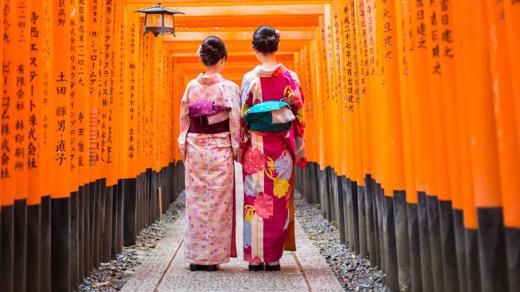 Ordering foreign currency is easy with OnlineFX.
After being closed for nearly three years, Japan officially opened its borders for tourism on October 11, 2022.

A few requirements have changed since the opening, making visiting Japan easier to enter. We've got you covered with all the latest details, including covid restrictions, visa details, and more. Take advantage of the weak Japanese yen, allowing Americans to enjoy travel and shopping at a discount as the dollar soars.

Need to know how much cash to bring? Check out our blog, which details how much currency you need to go on vacation to Tokyo, Japan.
Before you leave, reserve foreign currency online to save time on your branch pick-up. Or use CXI's OnlineFX Home Delivery to order foreign currency whenever, wherever.

What Are the COVID Requirements for Travel to Japan?



Japan requires either a negative COVID-19 test (the test must be conducted 72 hours before your scheduled departure time) or a COVID-19 vaccination certificate that shows you have received at least three covid vaccines. Japan recognizes only specific testing methods and certificate template formats, so check their requirements. For more information, visit the Japan National Tourism Organization (JNTO).

Do I Need a Visa to Travel to Japan?
As of October 11, pre-covid visa exemptions have resumed. Travelers with U.S. passports and 67 other countries will not need to obtain a visa to enter Japan for a short-term stay (up to 90 days) for business or sightseeing purposes. Here's a complete list of all the countries and regions eligible for visa-free travel to Japan.

How to Fast-Track Your Entry to Japan?
When entering Japan, use the Visit Japan Web to pre-register all required data and documents beforehand, allowing fast-track entry into the country. You'll be able to upload COVID-19-related information, Immigration paperwork, customs declaration, and travel insurance details. Learn more details by watching the video above from Japan Guide.
How to Save More Money With Currency Price Protection?
In addition to the weak yen, you have more savings options. This offer is currently exclusively available at CXI's company-owned branches. It allows customers to take advantage of CXI's ultimate buy-back rate when they return with foreign currency from their trip.
Need help with what to do with your leftover currency? We help you decide before you leave for vacation by adding it to your foreign currency purchase.
When you purchase foreign currency from CXI, remember to get your currency protected. If you opt out of Currency Price Protection, you're leaving money on the table that can be used on your trip. With a small fee of $5.95, this allows you to sell any leftover currency back at our ultimate buy-back rate, plus you receive no exchange fee upon your return.


About Currency Exchange International
Currency Exchange International (CXI) is a leading provider of foreign currency exchange services in North America for financial institutions, corporations and travelers. Products and services for international travelers include access to buy and sell more than 90 foreign currencies, traveler's cheques and gold bullion coins and bars. For financial institutions and corporations, our services include the exchange of foreign currencies, international wire transfers, global EFT, the purchase and sale of foreign bank drafts, international traveler's cheques, and foreign cheque clearing through the use of CXI's innovative CEIFX web-based FX software www.ceifx.com