When to Bring Cash When Traveling Abroad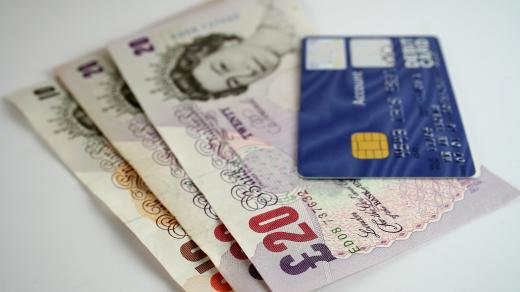 Ordering foreign currency is easy with OnlineFX.
Your international travel date is quickly approaching with exciting details completed: excursions booked, hotels meticulously planned, and your travel route crystal clear, but someone asks—are you bringing foreign currency on your trip?
This question is one that US travelers don't track as closely, and is possibly one of the last thoughts most consider when planning a trip.
Bringing foreign cash, and how much to bring, is as important as making sure your credit card providers know you are traveling internationally. Foreign currency enables you to pay like a local, provides an important backup payment method, and is the most common payment for small transactions.
Use cash in addition to your card while traveling abroad to ease your payment worries. This ensures you have a secure backup payment, and you're ready to buy how you want when you want.

What Are the Benefits of Taking Foreign Currency Abroad?
While merchants love accepting cash, cash is also the most accepted payment worldwide. Cash is a secure payment with no reliance on technology and card processors. While card security protections are designed to protect your account by quickly locking your card when suspicious activity occurs, this is not easy to deal with when traveling.
Being stuck in an unfamiliar environment, navigating how to pay for your next meal or have your family wire money, is time-consuming. Therefore, having foreign currency in your wallet is an important complement to your credit card on your travels.
What Are the Pros of Using Cash While Traveling Abroad?
The top two reasons leisure travelers venture out internationally are to experience the local culture and shopping. World-renowned markets like the Borough Market in London, Le Marché Monge in Paris, or the Grand Bazaar in Istanbul give you access to amazing local food, unique clothing, and exposure to other goods you'll never find anywhere else.
Along with shopping, think about your transportation needs, how you plan to move around cities, and where you'll be eating. Taxis, cafés, gifts, and street fare are common small-ticket items typically paid in cash.
Many international merchants prefer cash, since credit card processing fees and exchange rates affect their profit. Consumers can help cut out those costs by paying with cash. Thus, the vendors are more willing to negotiate on the price of goods or services. And who doesn't like to brag about the deal they got?
Here are some additional pros to having foreign currency while traveling abroad:

Cash is king, credit card machines can still be unreliable in many areas

Paying for tips and splitting bills is easy with cash

Having cash for small transactions ensures you're not continuously exposing cards

Planning your travel wallet will save you time, headaches, and money. With foreign currency as a staple in your travel wallet, you're a travel pro.
7 Tips You Need to Know for International Travel >
About Currency Exchange International
Currency Exchange International (CXI) is a leading provider of foreign currency exchange services in North America for financial institutions, corporations and travelers. Products and services for international travelers include access to buy and sell more than 90 foreign currencies, traveler's cheques and gold bullion coins and bars. For financial institutions and corporations, our services include the exchange of foreign currencies, international wire transfers, global EFT, the purchase and sale of foreign bank drafts, international traveler's cheques, and foreign cheque clearing through the use of CXI's innovative CEIFX web-based FX software www.ceifx.com